And though impressive, its story is far from over. In fact, with the "new normal" brought on by the COVID-19 pandemic, one could argue that its story is about to get a lot more interesting.
"Lenovo is an innovative company that's driving digitalisation in the new normal," Vice President Richard Lee says. "In the new normal, social distancing is key and, as such, digitalisation and the use of technology is important. For our company to be a leader, intelligent transformation will remain a key focus."
To accomplish this, Lenovo created its 3S strategy – Smart IoT, Smart Infrastructure and Smart Vertical. And while it keeps the innovative company on the right track, its immediate line of sight has been muddied by COVID-19.
"A lot of what the next year or two will look like depends on COVID-19," Richard says. "The biggest challenge for us has been the rapid change, which has also been affected by the pandemic. COVID-19 has had a big impact on supply chains and also on the lives of many. We had to overcome supply chain challenges and, at the same time, take care of our employees."
It's been a tough act to juggle. However, by drawing on its strengths, Lenovo has been able to navigate the current climate with relative ease.
We say what we do, and we do what we say.
"With our long history in IT, globalisation strategy, strong financial performance, clear 3S strategy, technological strength and position in high-performance computing, we have the tools necessary to adapt to change," Richard explains. Now the trick is to evolve those competencies to keep up with its customers' future needs and desires.
"To stay at the forefront of technology, innovation is key," Richard stresses. "Intelligent transformation is a new norm that's driving China's industry transformation, and it also applies to the rest of the world. Leveraging the latest and greatest technologies and understanding our customers in this new normal is key. Having the ability to customise our solutions and services to their needs while remaining a trusted advisor is critical."
As it stands now, Lenovo is well positioned in helping its customers to innovate and drive even better business outcomes through IT transformation. However, Richard knows it won't stay that way if the company sits back and relies on its past and current successes. Continuous evolution and a forward-looking approach are essential.
"Our evolving strategy inspires innovation in our products," he reveals. "Powered by our end-to-end, full-stack solution, we help different companies across the industry redefine their business model, seize opportunities and maintain a sustainable goal against the flow of a competitive market. To be of value to the new generation of customers, we need to look at not only their challenges but their customers' needs as well."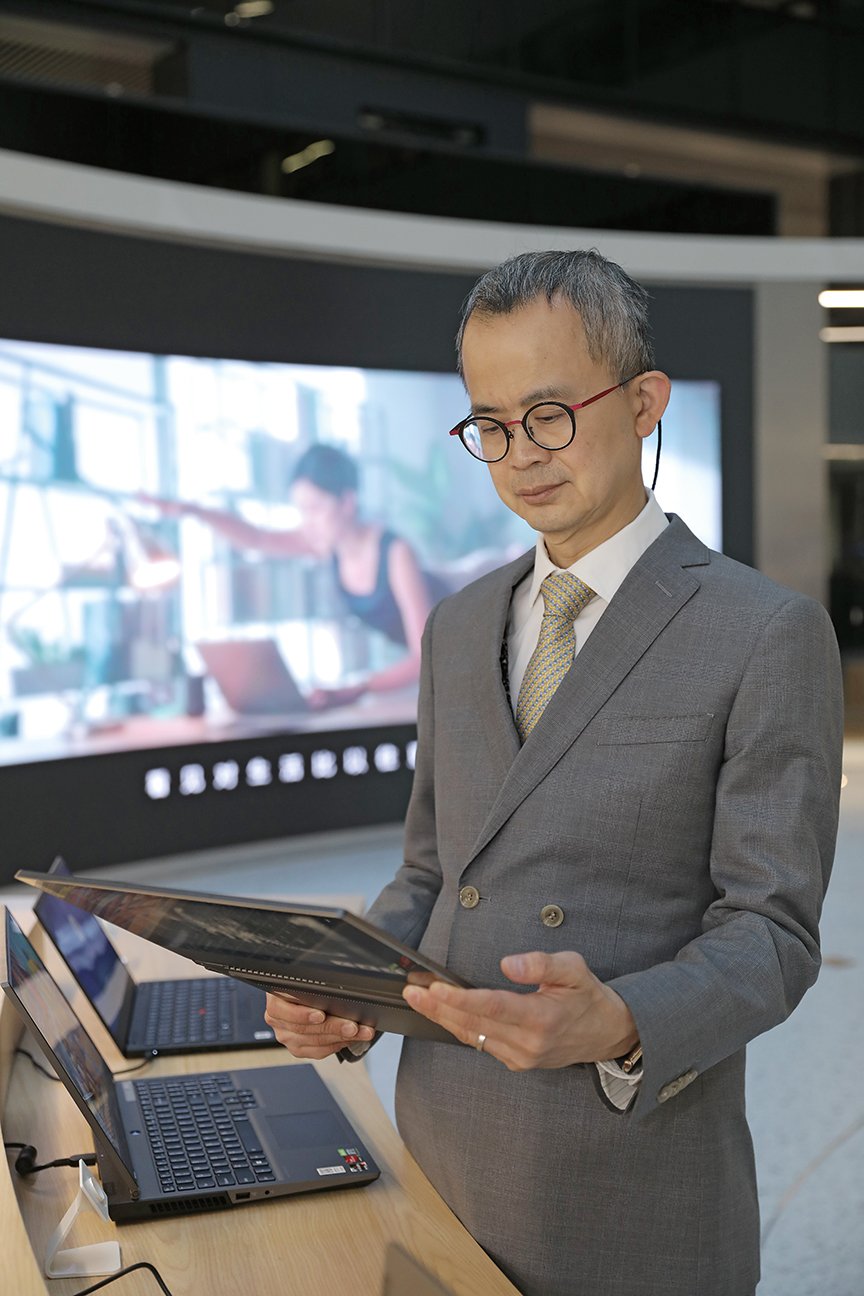 When it comes to staying ahead of the game, Richard admits it wouldn't be possible without Lenovo's strong corporate culture and talented team. "Culture is the heart and soul of every company," he says.
"We've always been dedicated to promoting a corporate culture that values innovation. Therefore, it's key for us to bring in fresh talent with fresh ideas and then ensure those good ideas align with the direction of the company. As a global player, having a high level of consistency and credibility is key."
It's also essential to have strong business partnerships and to that, Richard says the company's culture plays a valuable role in their formation. "Our open, cooperative and corporate culture encourages us to expand our partner ecosystem," he says.
"Our partnership with our customers and our relationships with our partners are key for us to understand the next step and the future step that we want to drive towards. We look to build an ecosystem with our partners in the market because their support is indispensable in helping our customers gain new growth points in their intelligent transformation. We want to be a company that not only sells hardware but one that really sells value too. Therefore, we cooperate and innovate with our ecosystem partners in areas like hardware, design and even some application development."
Lenovo partners with some big names in the industry such as Intel, SAP and VMware to develop products, services and end-to-end solutions for its customers. "In the new normal, building this ecosystem is a definite success factor for any company," Richard tells.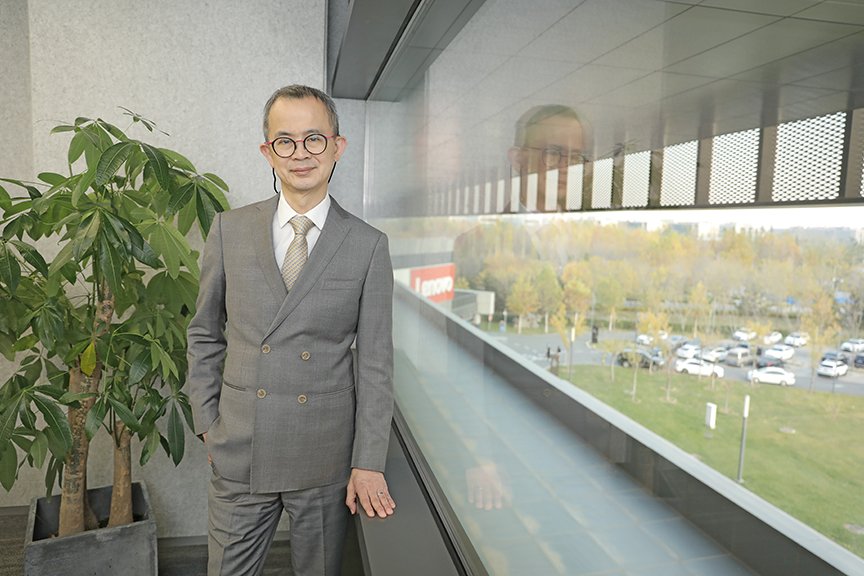 And while all of Lenovo's strengths and key partnerships have helped it become a global leader, Richard highlights its globalisation strategy as the company's secret weapon to greatness.
"Our globalisation strategy involves adopting local cultures to successfully manage the business around the world. Doing so helps us better assist our customers," he says.
"At the same time, the acquisition of IBM's x86 business really gave us a footprint in the data centre business. And acquiring Motorola's handheld business helped us expand worldwide. Thanks to this, we have accumulated a great understanding of enterprise customers, and we utilise our global knowledge base to sell smart devices for 5G, AI and the latest technology."
As a global player, having a high level of consistency and credibility is key.
Whatever Lenovo is doing, it's working. Its 2020 second-quarter announcement showed the Group's revenue grew by 7% year on year to US$14.5 billion. Profit showed even stronger growth, with a record pre-tax income of US$470 million, up 52% compared to the same quarter a year earlier, while net income also increased by 53% year on year to a record US$310 million.
"I think this stellar performance was made possible by the train of intelligent transformation brought on by the development of information technology," Richard says.
"It's a big push to use technology as a way of life. That allows us to apply ourselves to each and every person from the man on the street to the man in the corporate world." Just as Lenovo is a company for everyone, Richard is a leader in much the same way. "In terms of my leadership, employee development is key," he insists.
"I believe that a learning organisation will always be able to drive sustainable, profitable growth. We learn from our success and we also learn from our failures. There's no shortcut." Richard left his decade-long career at Dell to join Lenovo as its Vice President in 2017, and it's a decision he's been happy with since the very beginning.
"When I joined the company, it was love at first sight," he beams. "Lenovo walks the talk. We say what we do, and we do what we say. I think that's important. When you make a commitment, you deliver on that commitment. You need to be highly responsible and accountable to the team you're leading, the customer you're serving and the company you're working for."