But while CDL's good fortunes have risen in line with Singapore's economic ascent, the country's limited size and the COVID-19 pandemic have forced the real estate giant to think outside the box in order to ensure continued growth, reveals Group General Manager Chia Ngiang Hong.
A step back in time
Ngiang Hong has been with the company since 1981 – a hefty chunk of its 58-year history, and indeed of his own career. After graduating from the University of Singapore, he worked at Singapore DBS Bank for around four years before joining CDL.
He came on board in 1981 as Manager, then was promoted to General Manager before eventually rising to his current position. Along the way, he picked up an MBA from the UK's University of Hull to sharpen his skills and help the firm excel.
More than 30 years later, he is still a vital part of the key management team and works closely with Group CEO Sherman Kwek. In this time, Ngiang Hong has witnessed the company flourish from a small operation to one of the leading global real estate operating companies with an impressive portfolio of assets all around the world.
Singapore has lowered the entry barriers so there are many developers now from Hong Kong, China and from the Western world so, of course, the environment is very much more competitive now.
The group has developed more than 46,000 homes and now owns more than 2.2 million square metres of gross floor area in residential, commercial and hospitality assets globally. Singapore itself was still in the very early stages of development when Ngiang Hong joined the fledgling business.
At that time, there were very few competitors and little interest from foreign investors. That enabled CDL to acquire large swathes of land at very attractive prices. "Things have totally changed now," he tells The CEO Magazine.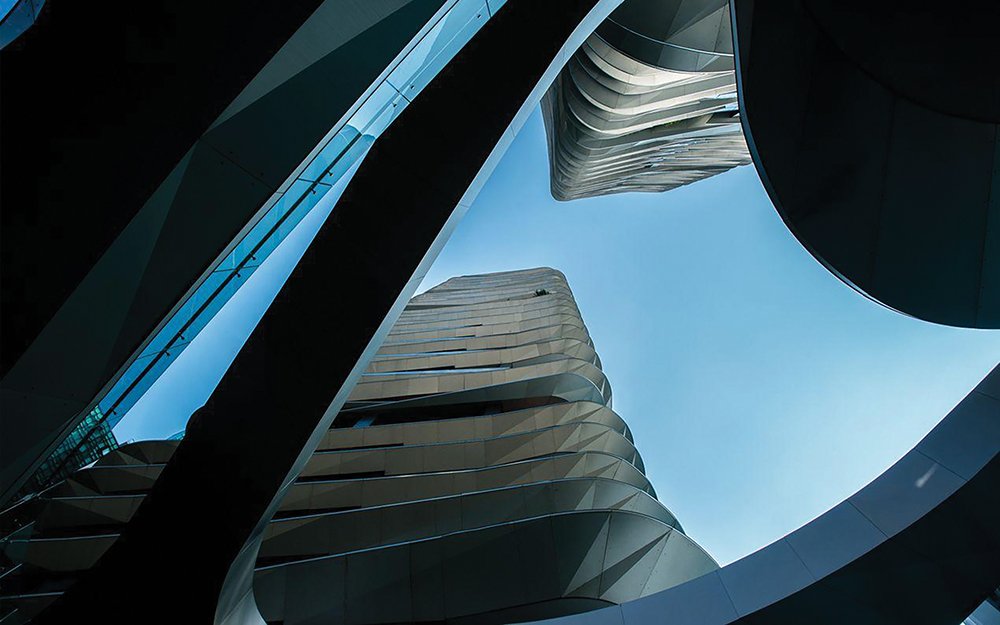 "Singapore has lowered the entry barriers so there are many developers now from Hong Kong, China and from the Western world so, of course, the environment is very much more competitive now."
Indeed, the restricted size of Singapore combined with the lure of its burgeoning economy has stirred up stiff competition when it comes to real estate. "The challenge is to make sure that we have enough land and property for development," Ngiang Hong reflects. Any "cooling measures" that the government tends to introduce when the market becomes buoyant pose another problem.
"Once a new measure comes in, of course there is an immediate kneejerk effect, which is disruptive to our business operations."
Expanding to hotels
Over time, CDL has diversified to the point that it is no longer reliant on one market sector. While the company's roots are in residential developments, it has since branched out into investment properties such as office buildings and the industrial sector. Then when the local market became more cluttered, it advanced into hotels from the late 80s.
"Now we are one of the top 20 hotel owners in the world," Ngiang Hong says. The company owns more than 145 hotels under its Millennium & Copthorne Hotels Limited (M&C) subsidiary across 80 locations worldwide.
M&C's global brand Millennium Hotels and Resorts has four distinct hotel collections – Leng's Collection, M Collection, Millennium Collection and Copthorne Collection. These properties are located throughout Asia, Europe, the Middle East, New Zealand and the US.
Other notable hotel assets include The St Regis Singapore and the JW Marriott Hotel Singapore South Beach. Of course, with the global pandemic stalling travel globally, this side of the business is now challenging.
The pandemic strikes
The Singapore Tourism Board branded 2020 its "toughest year on record" due to the unprecedented global travel restrictions and border closures amid the COVID-19 pandemic. Visitor arrivals tumbled a devastating 85.7% to 2.7 million, down from 19.1 million the year before, according to official data.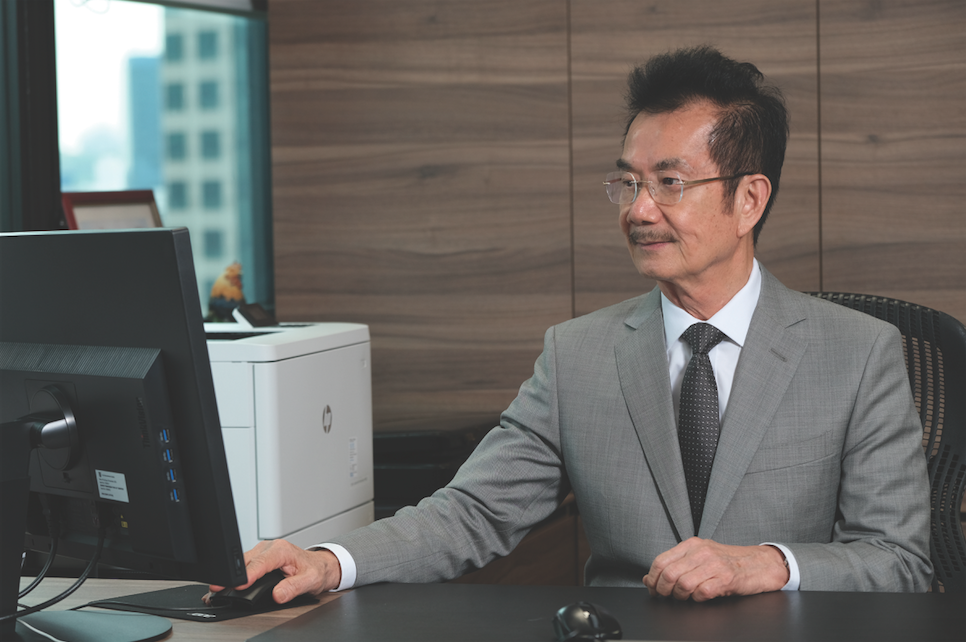 Nearly all of the arrivals recorded for the year had visited in January and February, before the pandemic struck. This dire state of affairs has been felt in equal measure by CDL's Singapore hotels, and indeed its properties all around the globe.
Ngiang Hong reveals that its hospitality business has been substantially affected compared to the previous years, forcing the company to take a long, hard look at the business.
"When you have no visitors to your hotels, you have to bring down the costs and be innovative to make sure that operations are not too severely affected," he says, admitting that CDL has had no choice but to reduce and furlough some staff in certain areas.
As of the end of September 2020, M&C's total global headcount had reduced by 36% compared to the end of 2019. To limit the pandemic's financial toll, the chain repurposed some of its properties in Singapore and New Zealand as quarantine hotels, funded by the government. Meanwhile, the government furlough scheme in the UK also helped contain the virus's economic impact.
However, the company had to shut some 30 hotels during the peak of the pandemic, following lockdowns imposed by local governments to curb the outbreak and lack of demand. It also divested hotels to extract value from its assets, streamline its portfolio and recycle capital.
When you have no visitors to your hotels, you have to bring down the costs and be innovative to make sure that operations are not too severely affected.
These included the Copthorne Hotel Birmingham for £17.2 million (US$23.5 million), the Millennium Cincinnati for US$36 million, W Singapore – Sentosa Cove Hotel for SGD324 million (US$242 million) and the Copthorne Orchid Hotel in Penang for SGD25 million (US$18.8 million).
Construction works in Singapore were forced to stop during its circuit breaker period (7 April – 1 June) and the initial restart was slow due to the strict social distancing measures, which impacted the construction process. Other regions are also facing similar challenges and delays.
Various government concessions will help to mitigate the financial impact of the hold-up, but Ngiang Hong expects the company's profit and loss statement will still be affected. On a more positive note, Singapore's residential market has remained resilient and showed signs of recovery, reporting increases of 2.2% last year even as the economy dipped as a result of the pandemic.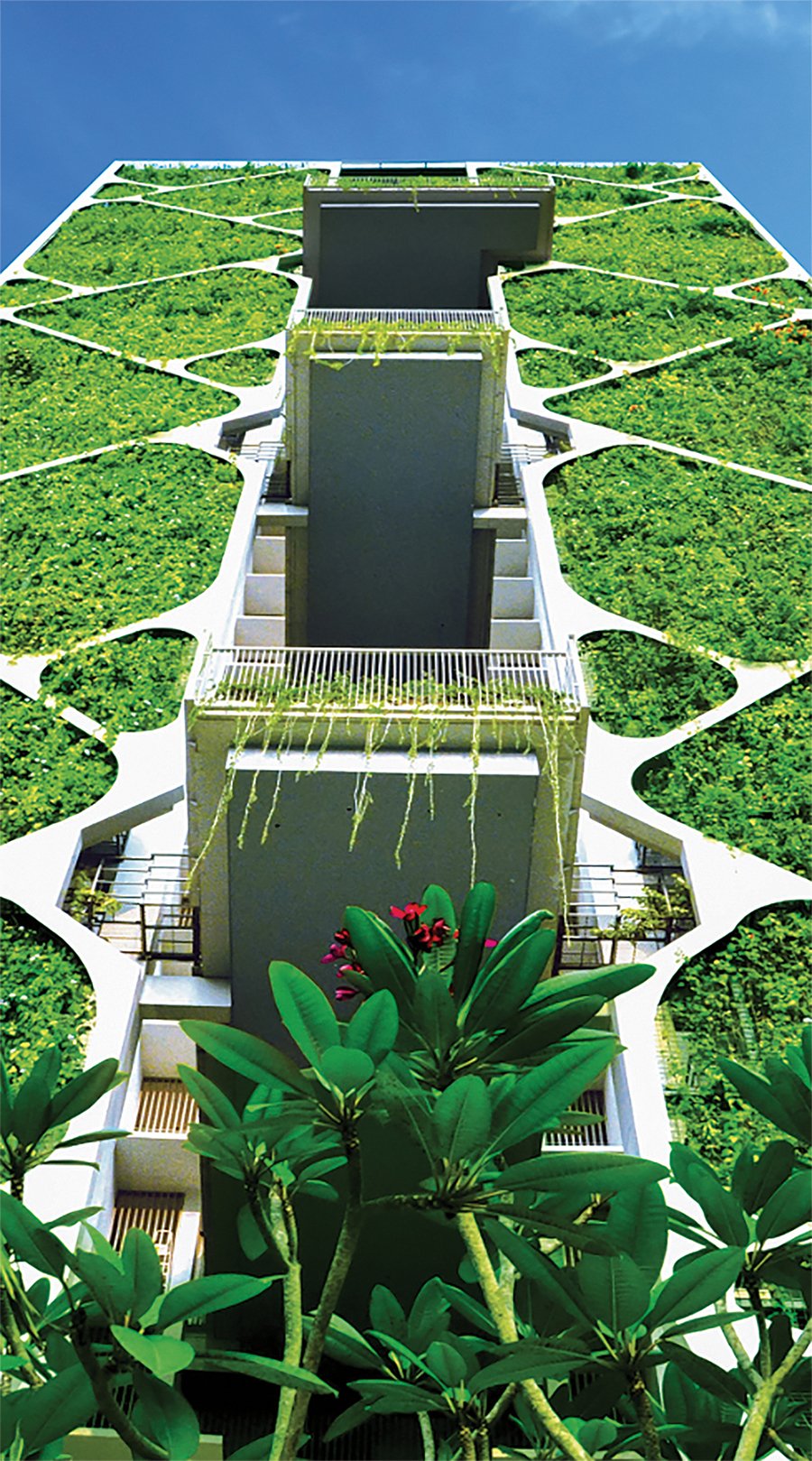 Ngiang Hong attributes these rises to low interest rates, pent-up demand and limited stock as many developers choose to wait until the current uncertainty passes before going to market.
"So, I would say the residential sector is relatively resilient," he says. The office component of the business also looks secure, with most of the leases signed for three to five years or longer.
"Even though tenants are affected to some extent, most of them are blue-chip MNCs who will honour their leases," Ngiang Hong reveals. "So far there's a slight dip in rent, but not very severe, so it's a relatively stable sector."
Staying positive
Meanwhile, Ngiang Hong remains optimistic of a bounce back, with CDL's management team implementing a raft of measures that will enable them to swiftly benefit from an uptick in demand.
"I have asked my marketing team to make sure they are well versed in virtual marketing, the new norms of selling, and that our office assets have the flexibility to cater to new usage requirements so that when the situation improves, we are ready to run at a very fast pace," he explains.
"It is a priority to ensure that we are well-prepared to take advantage of the recovery that we expect to come maybe in the second half of the year."
CDL has worked closely with its tenants to help some of them stay afloat until that recovery arrives. For example, it has issued more than SGD30 million (US$22.4 million) in property tax and rental rebates, with tenants who are facing severe cash flow issues also offered greater flexibility in rental payments.
The company has even created online platforms to help retailers improve their business by aggregating their offerings and partnering with a delivery company so that they can continue to sell.
"The tenants are quite appreciative of these measures to help them get through this very tough period when they hadn't really expected much help," Ngiang Hong says. "They are certainly seeing our value as a landlord."
This longer-term approach has also seen CDL seize the opportunity to overhaul several of its properties so they are well-positioned for an eventual post-pandemic recovery. "We have looked at our assets to see which properties we can enhance or transform to make them more productive in the next few years," Ngiang Hong reveals, adding that the government had introduced some incentives to encourage redevelopment and rejuvenation.
We put a lot of attention into the material we use, the systems we use and the kinds of processes we use.
In addition, the company will also repurpose a number of properties in certain in-demand areas to ensure it has enough inventory to take advantage of the recovery market. Meanwhile, CDL is looking to the future, focusing on innovations in sustainability and technology – areas in which it has already built a reputation for excellence.
A greener future
Sustainability is certainly the hot topic du jour, with companies scrambling to improve their green credentials in order to cater to a more eco-savvy clientele. Fortunately, CDL established itself as a true pioneer in this space more than 20 years ago.
As awareness and concerns around climate change grow, it has become clear that the building and construction sector has an important role to play to safeguard the future of the planet.
According to the '2019 Global Status Report for Buildings and Construction', the sector accounts for nearly 40% of global energy-related carbon emissions, placing a huge responsibility on the shoulders of companies such as CDL.
Fortunately, it has risen to the challenge. In the 1990s, the company incorporated sustainability into its corporate vision and mission, with the aim of being recognised as an "innovative creator of quality and sustainable spaces".
"Conserving as we Construct" has been a major part of the company's ethos since 1995, with sustainability now integral to CDL's business and operations. "We put a lot of attention into the material we use, the systems we use and the kinds of processes we use," Ngiang Hong explains.
"Of course, in the beginning there are lots of sceptics who think we are doing something out of this world. But we think it's a very important move forward, so we have persevered with it."
CDL is now the top-ranked real estate company in the world on the 2021 Global 100 Most Sustainable Corporations in the World list and has notched up 110 Green Mark certified developments and office interiors, the highest number among local developers.
On top of that, the company has reduced the intensity of its carbon emissions by 38% since 2007, which puts it on track to achieve its target of a 59% reduction by 2030.
Energy-efficient retrofitting and initiatives implemented across eight of CDL's commercial buildings resulted in savings of more than SGD28 million (US$21 million) from 2012–2019. The company also boasts 100% tenant participation in the CDL Green Lease Partnership Program, which helps them live and operate more sustainably.
Earlier this year, it received GreenDNA certification from the Singapore Environment Council in recognition of its commitment with 11 other companies to collectively reduce their current baseline of 0.138 million tonnes of CO2 emissions by 10%.
In 2019, CDL became the first real estate company in Singapore to have its carbon reduction targets assessed and validated by the Science Based Targets Initiative and joined 87 companies worldwide to pledge support to the United Nation's Global Compact 'Business Ambition for 1.5ºC' campaign.
Most recently, it became the first developer in Singapore and first real estate conglomerate in South-East Asia to sign the World Green Building Council's Net Zero Carbon Buildings Commitment. The aim is net zero carbon in operation for every building it directly controls by 2030.
Thankfully, such changes are having a ripple effect across Singapore where the carbon footprint is disproportionately high. "A lot more emphasis is being placed on climate change and how Singapore can adhere to climate change requirements – we have been an important component of this," Ngiang Hong says.
Talking tech
Caring for the environment is not the only area in which CDL has been at the forefront. Tech is also an area of much exciting innovation with the company investing in products such as smart building apps for its offices and smart home technology in the form of futuristic touches like door sensors and voice assistants for its residents.
Ngiang Hong also refers to the government's introduction of prefabricated prefinished volumetric construction (PPVC), a construction method that builds modules in an offsite facility and then transports them to a construction site where they are put together to create a building.
CDL was the first private residential developer to experiment with this type of construction, which can improve productivity by up to 40% in terms of manpower and time savings, depending on the complexity of the project. It also reduces noise and air pollution, increases site safety and enables greater quality control.
"We were essentially the guinea pig for PPVC and it was very successful to the extent that it has now become the norm," he reveals. "So, we are an early adopter of technology and innovations, and I'm very proud of the role we have played in all of these movements."
Inspiring women
Gender equality is another area where CDL has excelled. In January, it was confirmed that the company had been listed on the 2021 Bloomberg Gender-Equality Index for the fourth consecutive year. The index recognises companies committed to "transparency in gender reporting and advancing gender diversity in the workplace".
It was the only Singapore real estate company and one of just six Singapore companies to be recognised on this year's index of 380 companies spread across 44 countries. Women now account for 68% of CDL's workforce and 55% of its department heads.
When new employees come in, we make sure that they share the same core values.
"At our senior management level, there are more ladies than gentlemen," Ngiang Hong stresses. "We are a big believer in equal opportunities – we believe it's good for the economy, good for corporate governance and good for Singapore."
In 2017, it established an internal Diversity and Inclusion Task Force to promote diversity and inclusion within the workplace and the wider community. This Task Force works in tandem with CDL's Women4Green network, a platform dedicated to encouraging and inspiring women to create a financially, environmentally and socially sustainable future.
In 2017, CDL also implemented a formal Board Diversity Policy, which aims to promote diversity. Although just two of its 10 board members are women, this is in line with the Council for Board Diversity's recommended 2020 target of having a 20% female representation on the boards of Singapore-listed companies.
The commitment to women is an example of how CDL prioritises staff welfare and values its people. As the COVID-19 situation began to unfold, the company provided its staff with access to courses to help them cope and also to share health tips that would improve their chances of staying well.
Employees were also provided with health products to help them take care of themselves and their families. The company has also adopted business continuity plans to ensure its staff can continue to work without being placed at risk.
Now, the business is run from different locations, rather than one main office, with staff coming in on allocated days to ensure social distancing in the workplace.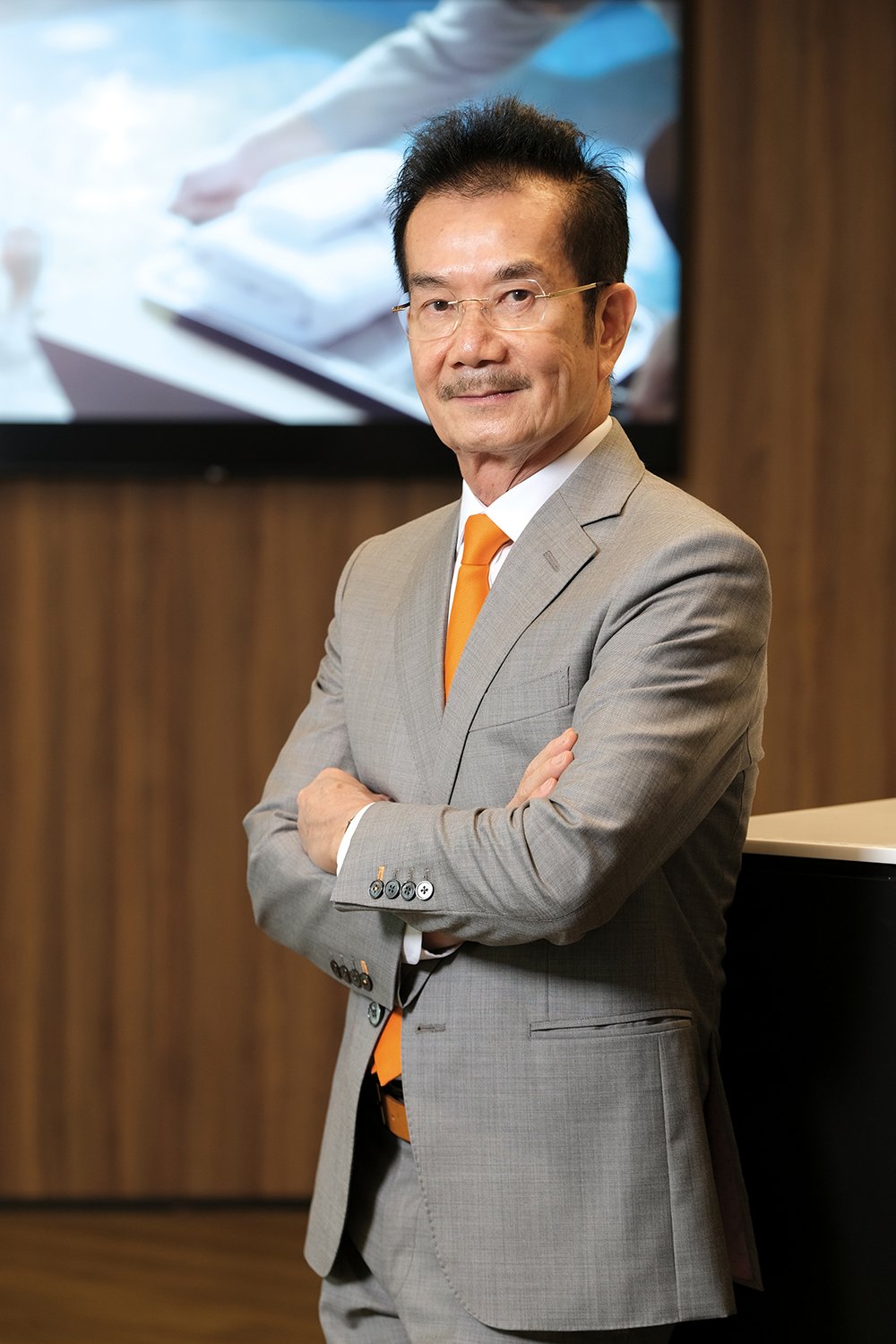 "We want to ensure our staff are taken care of," Ngiang Hong says. "Being more or less a family business, this has always been important, and when new employees come in, we make sure that they share the same core values."
Reaching for the sky
These are some lofty achievements, but Ngiang Hong continues to push for more change within the industry. As the President of the Real Estate Developers' Association of Singapore (REDAS) he is helping the entire industry navigate the turbulent COVID-19 situation.
To this end, the association has been working closely with the government to create concessions on deadline extensions and penalties. With digitalisation gathering pace, he is also working to help the industry embrace new technologies that will keep it aligned with Singapore's Smart Nation initiative.
Launched in 2014, the program aims to increase business efficacy, create jobs and "build a vibrant economy that remains attractive to foreign investments, with good opportunities for Singaporeans".
"It's a very mixed industry for property developers," Ngiang Hong admits. "For big ones like ourselves, we have the resources and the expertise to make the shift quite fast. But there are so many SMEs that need help to implement the innovation and technology needed to achieve the Smart Nation objectives – this is where REDAS comes in."
However, with so many achievements under his belt, the undertaking of which Ngiang Hong is most proud is the completion of the tallest office building in Singapore at the time, Republic Plaza. The 66-storey, 280-metre-tall building in the heart of Raffles Place was unveiled in 1996 after 10 years of hard work negotiating with the landowners and the government.
We are a big believer in equal opportunities – we believe it's good for the economy, good for corporate governance and good for Singapore.
"It was a very fulfilling journey and one which changed the landscape and skyscape in the very heart of the city forever," he smiles. Even though the tower has since been overtaken by other immense structures, it remains an icon with an enviable position right in front of Marina Bay.
It recently underwent a SGD70 million (US$52.3 million) revamp and unveiled a fresh new look and a range of exciting tech enhancements in 2019. Another development with a special place in Ngiang Hong's heart is The Sail at Marina Bay – one of the tallest residential buildings in Singapore close to the Marina Bay Sands.
"With this building, we really changed the whole skyscape of Marina Bay," he says. CDL's legacy is imprinted on the skyline, with its roots deeply entwined with those of Singapore. And as the city-state continues to evolve, so too will the property giant, with Ngiang Hong working hard to discover an opportunity in every challenge.
"We still have full confidence that Singapore will continue to grow and innovate, and that we will do well in the real estate sector."
Proudly supported by: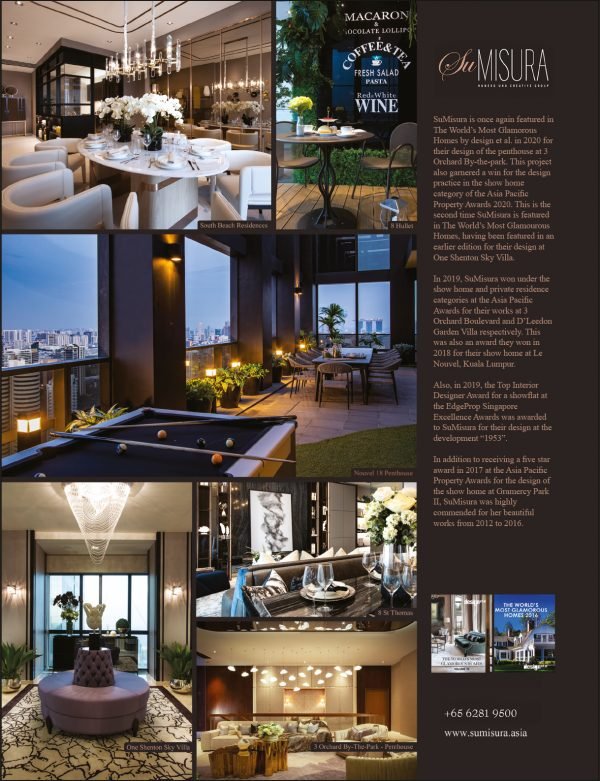 Su Misura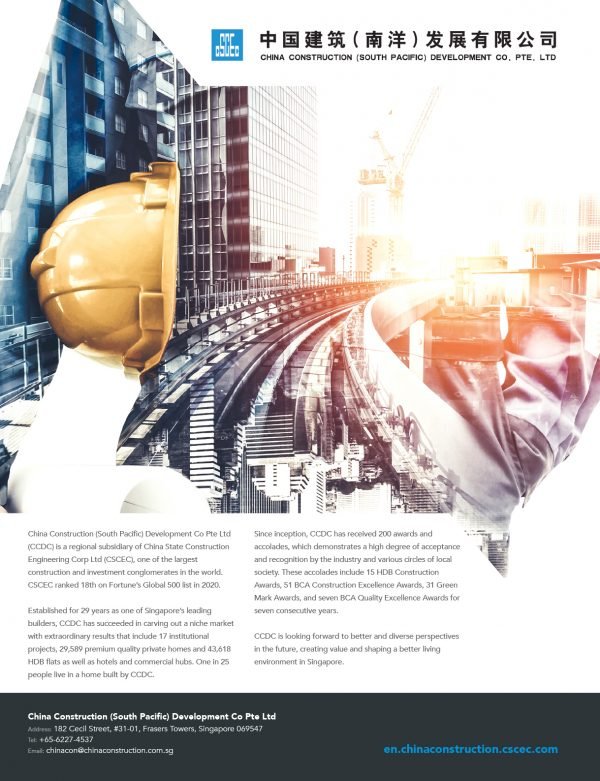 China Construction (South Pacifi c) Development Co Pte Ltd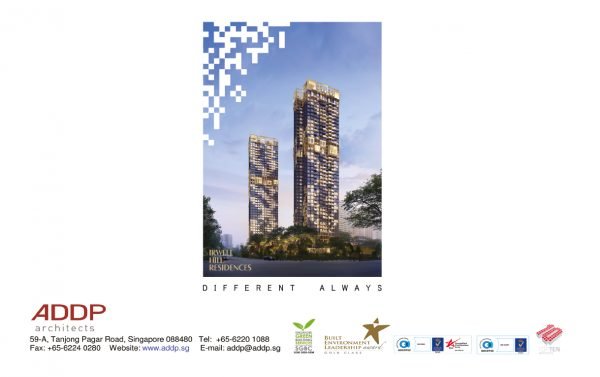 ADDP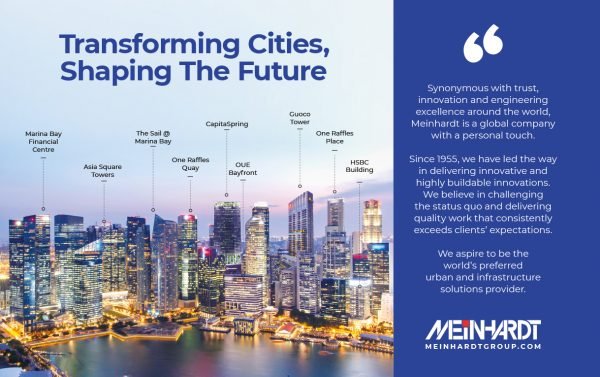 Meinhardt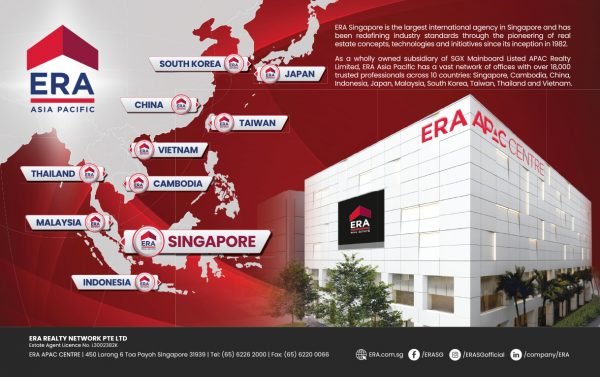 ERA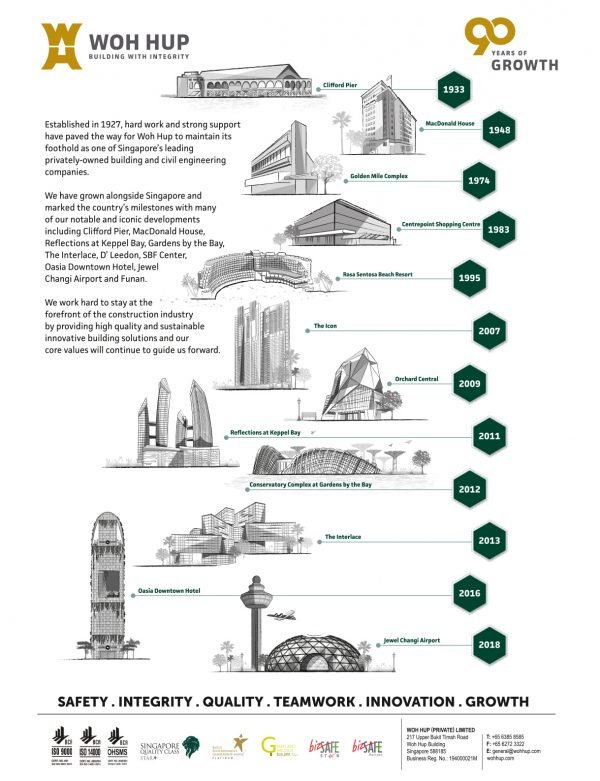 Woh Hup