Since 2005, Schneider Electric has decided to specialise in digital solutions for sustainability in the energy industry, combining energy management and automation for greater efficiency, and being the partner of its customers in their journey towards sustainability.
President of Schneider Electric Hong Kong Jonathan Chiu joined the company in 1996 as a sales engineer after graduating from the University of Hong Kong.
In January 2019, he was appointed President, after holding the position of Vice President in the partner and channel business unit. He brings considerable formal qualifications to the role, including a degree in industrial engineering, an MBA from the City University of Hong Kong and an EMBA from Kellogg-HKUST.
"I believe that energy management is a very promising industry with lots of opportunities," Jonathan tells The CEO Magazine.
"Today, even after the Paris Agreement and the multitude of pledges from companies, we are still on a trajectory of a 3.5°C increase in global temperatures. If you look at climate change, it's all about emissions, and carbon emissions are mainly an issue of energy and efficiency.
"We are in the age of energy transition. First, IT-related electricity consumption is going to increase by three times by 2035, driven by pervasive adoption of information and communication technology. At the same time, we see a global trend of decentralisation." Jonathan says.
"According to 'BloombergNEF New Energy Outlook 2018', renewable energies such as wind, solar and storage are going to generate 50% of global electricity by 2050 versus 6% today. Last but not least, we know that technology-wise, electric vehicles are greener and more energy efficient than internal combustion engines.
The trend of electrification driven by EVs is almost certain and we expect to see EVs replace 50% of conventional cars by 2030. Therefore, we can say that the future is electric.
It's not just about the technology, but also a mindset change. I like to promote a culture of innovation.
"Thanks to digitisation, we have energy management digital technologies available today to help our customers achieve energy cost savings of 30% on average. We have to take the responsibility for making energy consumption more efficient and sustainable. Our mission is to empower people to make the most of their energy and resources, so I believe I'm working in an industry and in a company that has a meaningful purpose."
Jonathan's immediate priority when he assumed the role of President last year was to build the best management team with experienced employees and new blood from outside the company.
"We believe that great people make a great company. Our new team brings us new ideas and insights," he says. "Empowerment is in our DNA.
"We believe trust is our fuel, and empowerment is the engine to build an engaging team and foster a culture of innovation. This pandemic has been a real test of trust in the organisation. Every country's situation is different, and we believe that what makes us resilient and able to cope with this crisis is empowerment. Globally and locally, we are empowered to make decisions, and we need to continue to strengthen it."
A digital future
Jonathan is steering the company through a transformation to a fully digital future, ready to meet opportunities that will take shape. Schneider Electric is introducing its comprehensive Internet of Things enabled and interoperable platform called EcoStruxure, to provide energy and automation digital solutions to client companies.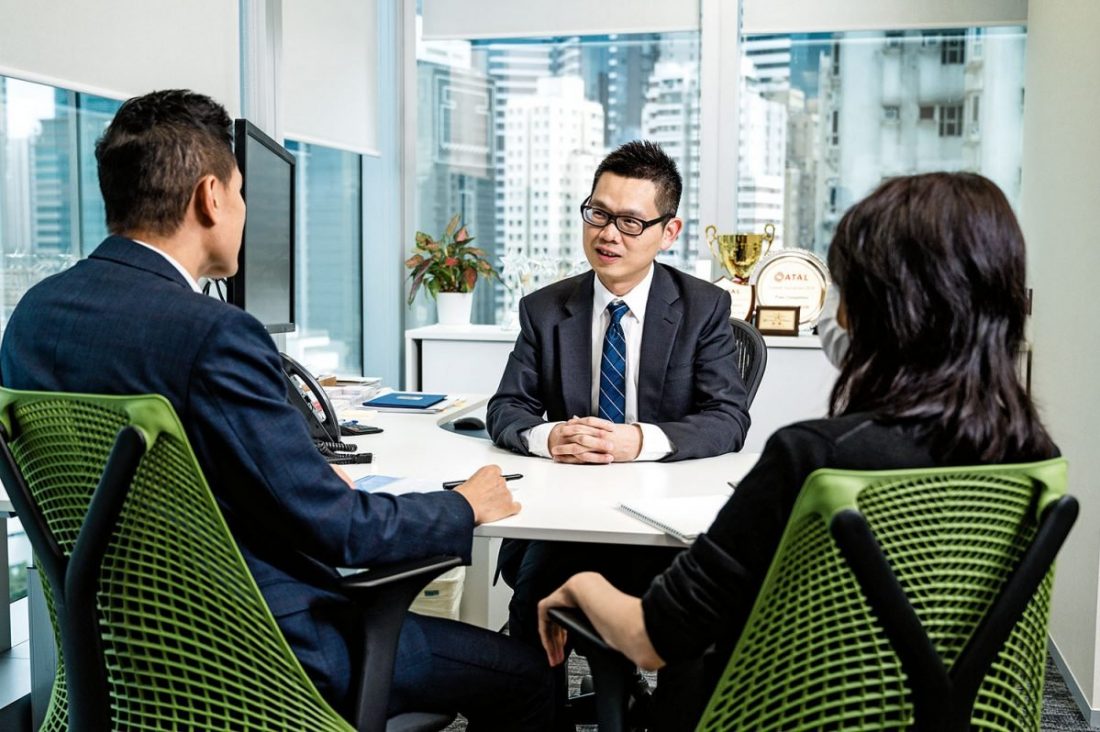 Almost 50% of its revenues come from digitisation through connected products, edge controls, analytics, software, services and artificial intelligence.
"We provide all kinds of digital solutions across the full life cycle, from design and building to operations and maintenance for data centres, buildings, industry and infrastructure," Jonathan says.
"By leveraging Schneider Electric's EcoStruxure digital solutions – a platform that connects operational technology solutions with the latest IT technology – we are able to unlock value in clients' operations and make the most of the potential of the IoT. We deliver enhanced value around safety, reliability, efficiency and sustainability, as well as connectivity for our customers.
"We have to capture more opportunities from digital technology," Jonathan insists. "It's not just about the technology, but also a mindset change. I like to promote a culture of innovation, to encourage my team to always think outside the box and stay open-minded."
Partnerships in trust
Fundamental to Schneider Electric's operational philosophy is building sound relationships with partner companies, Jonathan points out.
Those partnerships are so important that Schneider Electric has developed a program for them that provides support, sales tools and training incentives to help grow their business. "At Schneider Electric, for years, we have been developing a strong network of partners and distributors," he says.
"Through the EcoXpert Partner Program, a trained and certified, cross-expertise ecosystem of solution providers is created to deliver best-in-class automation digital solutions for efficiency and sustainability to our customers. We collaborate and work closely with many partners to co-create a greener, more efficient and more sustainable world.
"For example, CLPe Solutions is one of the companies that joined our program last year, and we joined hands to deliver energy management solutions to our customers and work towards one vision of pioneering the future of smart buildings and the IoT," Jonathan says.
Proudly supported by: