"I always wanted to start a company. My father was an entrepreneur, and seeing him build something from nothing was incredibly inspiring to me," Victor explains.
"I wanted to experience that satisfaction of building a business from the ground up and achieving a similar success on my own. My father had so many businesses, and when I was younger, I would follow him around learning everything I could from him. The last business he owned was in resources, which meant he was actively involved in the mining industry, and so my knowledge of bauxite can be traced back to then. Everything I learned from him during those days came into play when I decided to launch Top International Holding (TIH) and start out on my own."
Victor founded TIH in 2014 and the company quickly became a major player in the bauxite trading industry. Built on the foundational values of Trust, Opportunity and Professionalism (TOP), Victor's vision for the business were clear from the get-go.
"When I started the company, I knew I wanted to have 'top' in the name, as a tribute to the lessons I'd learned from my father," he says. "During my father's generation, his products were sold to China where people would refer to his business with a Mandarin phrase that means 'at the top'; it felt meaningful to get that reference into my business. As I thought more about what I wanted the values of my business to be, everything fell into place, and TOP became an acronym of the company values, as well as a representation of the company's ambition to be at the peak."
The lessons I learned meant I could reflect on what had worked and what hadn't and come back even stronger.
Since launching TIH, Victor has worked hard to build up a team of professionals to drive the business forward. "When I started the business, it was just me and a couple of employees, and now we have 25 people in our Singapore HQ and almost 250 people working on our projects in Guinea," he says.
"As we get bigger, the strategy and focus of the business has been tweaked and there's become a real focus on building and maintaining external relationships. When TIH started, it was just me, and the company revolved around my relationships; however, as we've grown, I've had to pass all those relationships on to the extended team."
The success of these relationships has played a pivotal role in the success of the business, particularly as TIH has diversified. In 2016, the Malaysian government decided to put a stop to bauxite exportation.
So, as the country started to rethink its export policy, Victor decided to look elsewhere for business and began to find ways to extend the company's portfolio. Victor's vision for the company has always been to expand and diversify, which can mean having to take on risk.
Sometimes it works and sometimes it doesn't, but there's always a lesson in taking the leap. While it remains his biggest passion, diversification has also brought Victor one of his biggest challenges.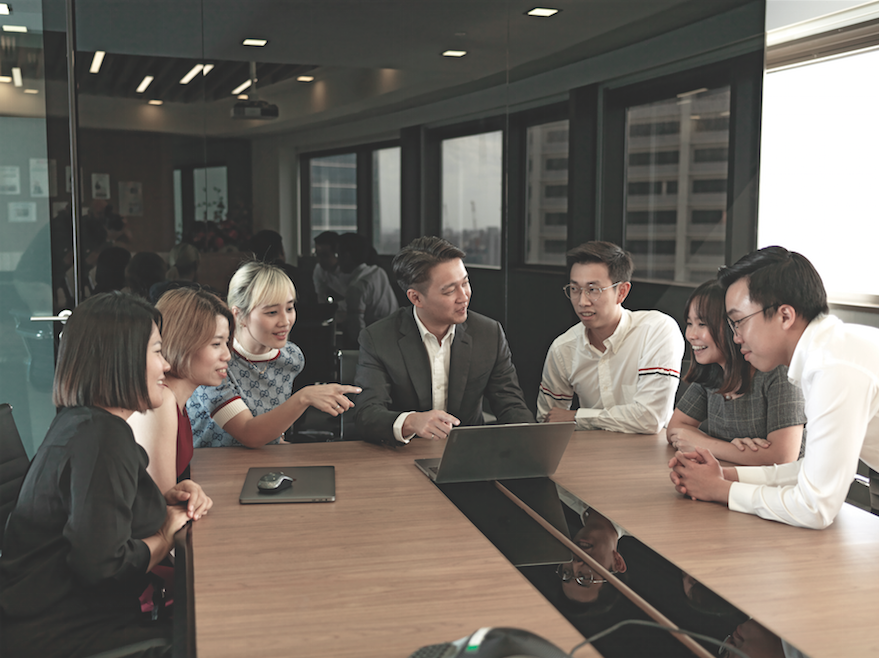 "I made the decision to move into coal and the first two coal shipments failed badly for us," he says. "It was such a good lesson for me as I had put a lot of trust in our buyer, so it reinforced my philosophy of wanting to have long-term partners that we trust and want to work with.
"I learned a lot from that time and don't regret a thing because if you don't give things a go, you'll never know. The lessons I learned meant I could reflect on what had worked and what hadn't and come back even stronger."
The future of the company is focused on the lessons learned and ways to diversify, which means not restricting TIH to just mining and trading. In fact, Victor is looking into the agricultural industry and smart farming in particular.
"The global pandemic has given us some time to take a breather and catch up on the growth of the business. We've been able to look at how to expand our talent pool, which is also a big part of our future plans, as well as how to diversify the business when the time is right," he says.
"This entrepreneurial spirit of mine means I'm always looking to carefully select the next business idea I want to focus on and then committing to make it a success."
Success and family are two concepts that run throughout Victor's career. From starting out watching his father work to his siblings joining him on his journey with TIH, he has found working with family to be a rewarding experience.
"If you'd asked me whether I found it rewarding a couple of years ago, I would've had a different answer," he laughs.
"It took quite a long time for us as siblings to align our roles in the company. I'm the eldest and so, obviously, I see them through that lens. I have high expectations from my employees, but they're even higher when it comes to my siblings. We've since spent a lot of time internally coaching them and it's been great. I see it as one of my proudest achievements. I really want the best for my family, and I can see that they're all now enjoying the work."
While family remains an important part of Victor's life, he doesn't expect his own children to one day take over the business. "I don't expect anything from my children from a business perspective, but I would like them to have an entrepreneurial mindset and attitude," he says.
"If they grow up to be self-disciplined, not afraid to fail, far-sighted and live their lives with purpose, then that's enough for me."
摄影:Rob Waller