"I also believed in the Mars brand and its ability to provide me with continual growth," says the General Manager of Royal Canin China. During David's seven years working at the company, he has not only grown the business but has also grown as an individual.
Born, raised and educated in Shanghai, David has worked across several industries for companies such as East Asia Co, Arc International, Heineken and Mars. The pet industry, on the other hand, is different. "It's an industry of heart," he says.
"I was and continue to be inspired by what Royal Canin said to me when I joined the company: 'We put cats and dogs first.' It's simple, but it's a powerful statement."
He recalls the company explaining to him that the reason it puts cats and dogs first is that Royal Canin doesn't only please pet owners; it also believes pets have their own particular needs.
And as a pet owner himself, David was inspired. "The mission statement is that we want to make a better world for pets, which is very much in line with my own goals," he explains.
Founded in 1968 by French veterinarian Jean Cathary, Royal Canin works and partners with nutritionists, breeders and veterinarians around the world. When David joined the Chinese arm of the business in Shanghai in 2013, he wanted to fulfil a dream.
"China's mindset is always evolving," he says. "My dream is to build a different kind of company, one that continues to grow but remains relevant to the team. A business where employees can benefit. I feel that many companies grow, but that growth often doesn't have much relevance to the employees."
David's vision is to build the China team as an entity that not only provides staff with ample opportunities but also looks after them. Recognising that his role is also to ensure that Royal Canin China is profitable, he says the company's profit is linked with maintaining a positive culture.
The conversation steers towards the current pandemic and the impact COVID-19 is having on the business. David explains that during such a challenging situation, bonds between employees strengthen.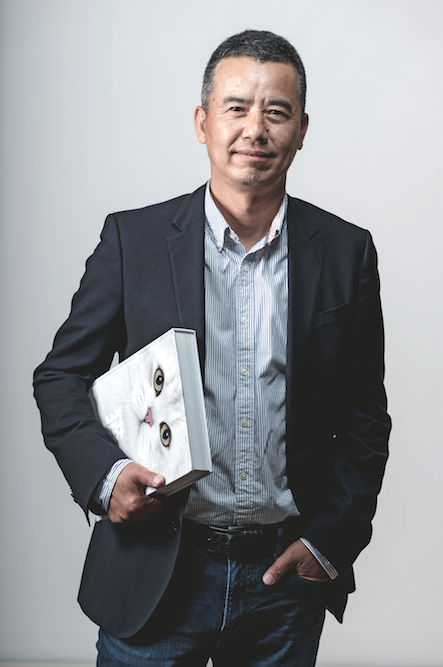 "We want the team members to know that they come first," he says, adding, "What you believe in shapes your behaviour." A positive mindset and a strong vision is what keeps David going in tough times.
"If you are the General Manager, you have the responsibility to choose the course of the company and do something different in your market. I believe that if I do my best and take good care of the team members, while also driving the growth, then that will fulfil the company's ambition."
The pet food industry is booming globally. In China alone, the market's retail value is estimated to amount to approximately US$30.1 billion this year, up from about US$17.1 billion in 2016.
David highlights that China is enjoying a period of "pet culture" and explains that Chinese people didn't have pets until relatively recently. "We only had companion friends, such as working dogs," he says.
"Now, pets are becoming an important part of people's lives." David sees competition in the growing pet food industry as a good thing. "The more players, the better," he enthuses. More competition equals more information and more choice for pet owners, and therefore more growth.
He says that Royal Canin is not worried about the increasing number of players because its business model is different. It differentiates itself by its principles, history and standards. "We are a purpose-driven company," David says.
"We strongly believe that if the pet's food is healthy, then pet owners will also benefit. We are not only looking at sales. We promote several initiatives, such as positive pet ownership whereby we partner with the government to make regulation checks to raise the bar on standards."
Royal Canin is also working to make cities more pet friendly. Another area that Royal Canin is focusing on is breeding. The business has recently launched a program to improve China's current breeding industry, which is not of a high standard.
"We have a responsibility to support it and to make sure the pets, from the day they are born, are fed with the right nourishment in the right environment," says David. The other way the company is helping is through education.
David explains that China lacks professionals and a systematic training education system. "We want to improve the capability of vets in China," he adds. Ultimately, Royal Canin is here to answer the needs of pets. "I can't think of any other company that does this," David says.
It works to be a one-stop shop for pet owners – a service providing nutritional pet food, education, consulting and resources. "We are not a pet food company," he says. "We are a health through nutrition business."
David's passion for the company is allencompassing, as is his genuine determination to raise the standard of pet ownership in China. "If you are a leader, you need a dream that is relevant to your team members and society," he says.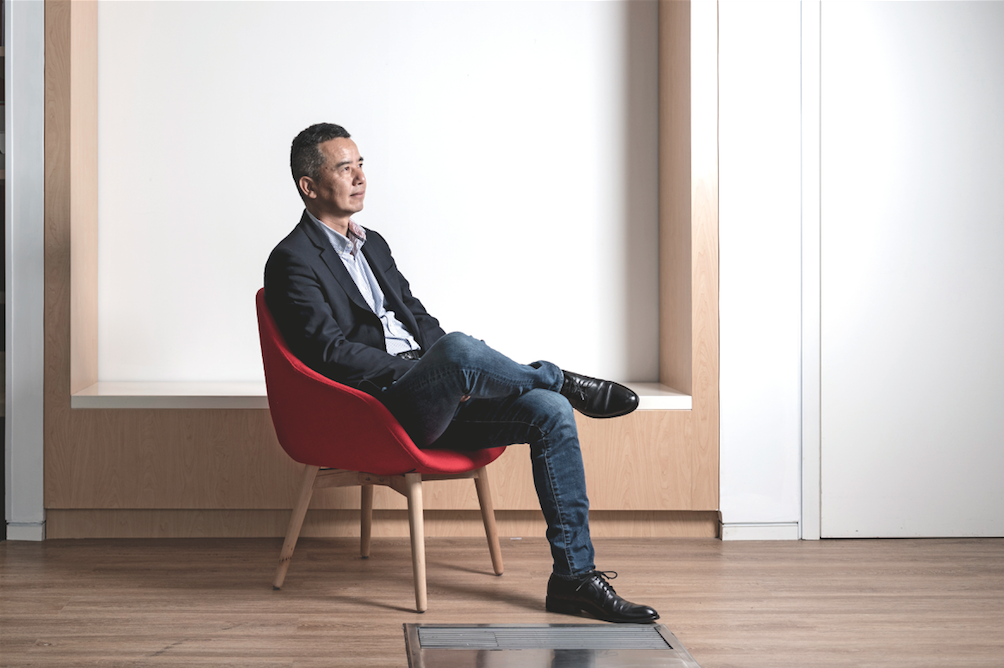 "Secondly, you need to embrace change. I believe the future General Manager should be more external-looking and technology-oriented." In David's opinion, leaders also need to have good self-awareness, be able to continue improving their capability and be authentic.
"People have different cultures and situations," he says. "We are all here because we are different. Everyone has a unique power and being yourself is the only way to win respect. I have to be honest to myself and to others."
Practise what you preach reigns true at Royal Canin, which has created a pet-friendly environment that, not surprisingly, helps employees deal with stress. "A pet is part of life. Otherwise, what are we working for, right?" David says.
But getting away from the office and ensuring a balance between work and life is a challenge. Fortunately for David, his family supports and understands the pressures of work.
"My wife is a great lady. She takes good care of the family so I can concentrate on my job," he says with a smile. "But it's important to find time for yourself and the family." David is also a firm believer in having the right people by your side.
"If you have a strong team, then you have more freedom," he adds. Looking towards the future, David has big plans for Royal Canin's path in China. "It's a promising industry," he says.
"We want to be an ecosystem company. We want to be a purpose-driven and knowledge company. Those are the three main elements for the future." The company also believes that "knowledge can change the world of pets".
"We partner with pet experts – vets, breeders and other professionals – to tailor precise nutritional formulations to the real needs of individual breeds at different life stages, in different lifestyles and across a host of medical conditions, from the mildest to the most extreme," David explains.
"Only in this way and only with this level of precision and obsession can we transform every individual cat and dog into the magnificent animal it has the potential to be. The purpose is important. Although we operate commercially, we're doing something good for society."
Proudly supported by: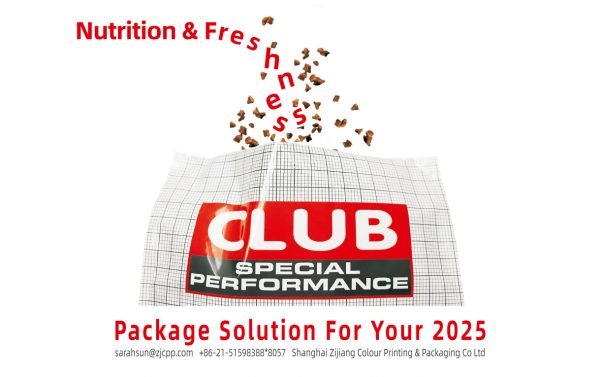 Shanghai ZiJiang Color Printing & Packaging Co Ltd