Implementing technologies such as these empowers businesses, setting them up to be agile, flexible and prepared for future growth. Yet, however great digital transformation is, it would be nothing without the invisible infrastructure behind it. These technologies are reliant on data centres.
"We are the backbone of the digital economy," says SUNeVision CEO and Executive Director Raymond Tong. "All of these innovations and technological trends come back to us. Our data centres and all of our counterpart data centres in the world are powering up these innovations with reliability and resiliency."
SUNeVision is listed on the Hong Kong Stock Exchange. As the number one largest and most connected data centre ecosystem in Hong Kong, SUNeVision is vital to the world's digital capabilities. "We have the most data traffic coming in and out freely in a seamless manner," he says.
The most valuable and crucial data centres are those that are the most connected, and that's what we are.
"It's like Grand Central in New York. It's not just one or two trains stopping in this train station. It's thousands, all with different destinations coming and going. The most valuable and crucial data centres are those that are the most connected, and that's what we are. One of our key data centres, called MEGA-i, is the connectivity hub in Hong Kong and in Asia."
Connecting the dots
When Raymond signed on to work with SUNeVision in June 2018 as the CEO and Executive Director, he wasn't the data centre expert that he is today. He did, however, come to the position armed with 20 years of business management and operations experience across a variety of industries.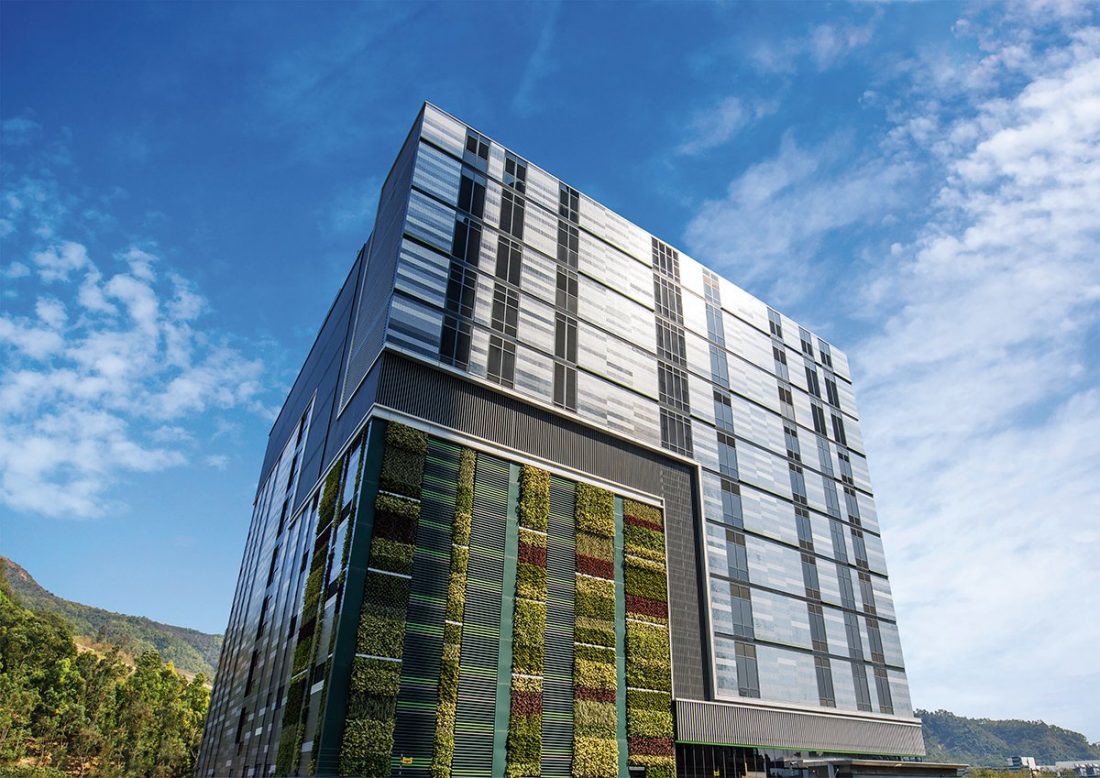 Before joining SUNeVision, Raymond was COO of Maxim's Group, one of the leading F&B groups in Asia. Here, he oversaw the organisation's overall growth and execution of its Asian expansion strategy, including forming its first joint venture in Thailand and spearheading merger and acquisitions opportunities.
He also managed information technologies and digital transformation of the group. Before Maxim's Group, Raymond was the CEO of Pacific Coffee Company. A labour of love, this position blended his passion for coffee with that of leadership, customer service and innovation.
Unsurprisingly, he was rather successful in this gig, driving the growth of the chain and its brand rejuvenation in Hong Kong and China. "I also have experience ranging from investment to running a semiconductor company," he says.
"I've had quite a diverse and exciting career over the past 20-plus years. And now, here I am, running a data centre company today." It was Raymond's time at Maxim's Group, however, that first opened his eyes to the value and importance of data.
"It's really important for all industries in the world, from the most advanced high tech to the most traditional retailers," he says.
"Data is the new gold. In the digital age, you can't win just by having the perfect product. Of course, it's very important – a must, even – but you also need to know your customers. You need to have the right customer relationship management system, you need to be able to track and have insight into what upcoming products will be winners and you need to know how to serve customers in the most convenient way."
These key learnings helped ready him to take on his current role at SUNeVision, an opportunity he treasures. But, even with all of that experience under his belt, Raymond still felt he needed to know more.
So, as the go-getter he is, he spent his first few months at the company getting in touch with all of its customers one by one. "When I first joined, I obviously wanted to learn the business. Of course, I learned a lot from my team, but I also reached out to our customers," he remembers.
"I talked to so many different people so they could teach me." It was ingenious. Not only did Raymond begin to foster important relationships, but he also ramped up his understanding of the organisation's capabilities. However, it wasn't until he spoke with a customer in the US that he truly recognised the importance of his new role.
"One of the major cloud network guys said, 'I want to make sure you understand how important your data centre is to the world. It's the connectivity hub in Asia, so keep it running 24/7 because if anything happened to it, the world would be affected,'" Raymond recalls.
"It really rang a bell inside my head. My role is not only for the business, making profit for shareholders, for my investors or even creating a fun and exciting career for myself and my team; it's also a social responsibility. Digital infrastructure is mission critical. We're connecting the world, and we need to do a good job or a lot of people and businesses will be affected."
Past, present & future
SUNeVision has experienced decades of success, piggybacking on Hong Kong's growth and prosperity. Since the 80s, Hong Kong has been revered as the chief financial hub in Asia and the world. Now, with the internet boom and digital age, the strategically positioned island has evolved into a valuable data trading hub as well.
However, it wasn't exactly a walk in the park. The digital boom in Hong Kong really got its momentum starting from 2000, and SUNeVision was born at that time.
Being backed by one of the largest real estate companies in Hong Kong, Sun Hung Kai Properties, gave the data centre a leg up on its competitors – not only would SUNeVision own its data centres, it would also be carrier neutral.
"A lot of customers chose SUNeVision for their network hubs, which started to create and strengthen our ecosystem," Raymond shares.
"It took us 20 years to build up our ecosystem, first started by the internet, then telcos laying subsea cables and fibres, enterprises connecting their systems together to conduct businesses, and new economy and cloud players joining in. All these customers and partners in our data centres have made us the most connected data centre ecosystem in Asia."
Leadership over this time had been fantastic, and Raymond was grateful for the company's successful foundation when he came on board. Of course, no matter how great and high performing a company is, there is always room for improvement. So that's what he set out to do. "My predecessors did an excellent job of bringing the company to where it was two years ago," he says.
"However, it can be easy for people to enjoy past successes and relax a little. So for the last two years, my team and I have worked hard to break the silos of the organisation, strengthen and bring the organisation to the next level. I thanked them for the good work they had done but also reminded them that we needed to be looking forward too because the market was changing very quickly."
Years ago, Raymond says it was acceptable to respond to clients a little more slowly. But today, that's no longer the case. "When we are dealing with all the new economy players, the cloud players and even today's telcos, they're all acting very fast now," he explains.
We're connecting the world, and we need to do a good job or a lot of people and businesses will be affected.
"When they need a quotation, they need it as soon as possible. So streamlining the processes and culture, making everyone a believer, has been very important to the business." Responding quickly to customers' needs has also helped SUNeVision forge strong relationships.
About four months into his role, Raymond received an urgent email late on a Friday night from a customer in the US requesting help to resolve a huge network problem. He said only SUNeVision's data centres could help save the business.
"Apparently there was another region with an infrastructure issue and his network got disconnected," Raymond remembers. "And since we are connected to a lot of different places, he thought we might be able to help. After four hours of hard work by our team, we fixed the problem for him at 3am.
"He was extremely thankful and sent out an email to us and all of the big bosses in his organisation giving us credit. He said SUNeVision was a lifesaver for their business. That was the start of a long-term relationship."
And that's the way Raymond tackles everything that comes his way. He's a big-picture type of leader, finding ways to convert crises into opportunities. He always has the future good of the company in mind.
"I want to ensure that I am building an organisation that is not just winning today but winning in the future as well," he says. To ensure he stays on track to realising his goals for the organisation, Raymond devised a three-pronged strategy that focuses on expansion, technical improvements and team building.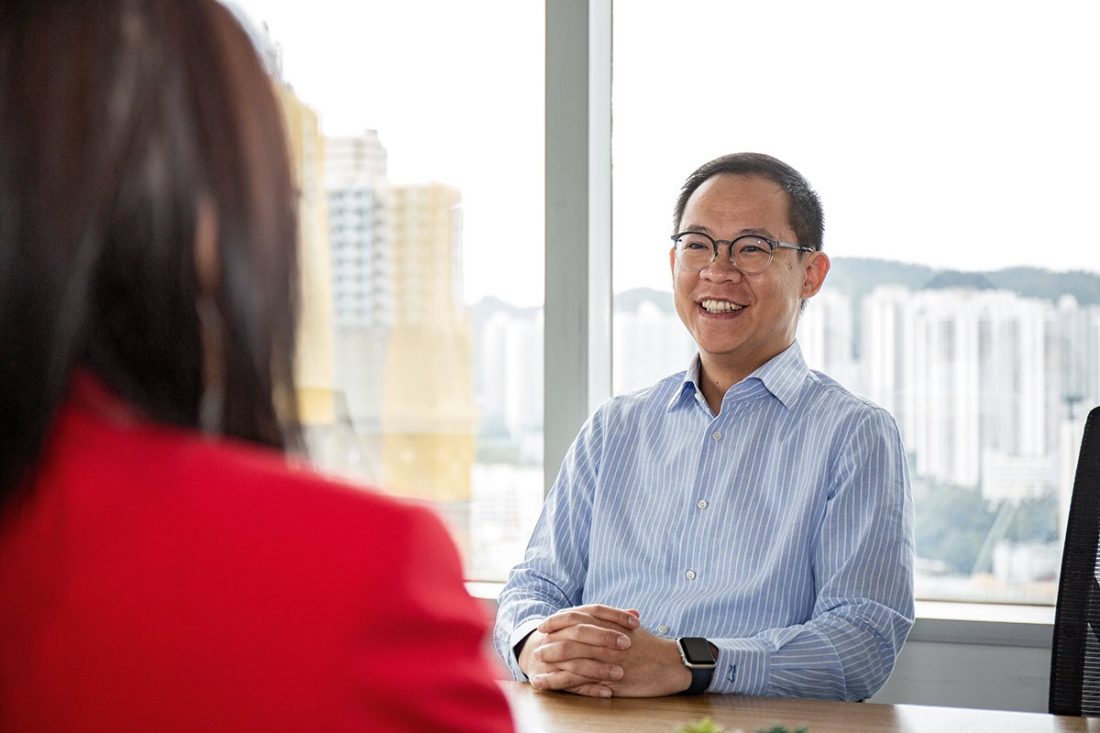 The first prong, however, has been the most crucial. The data centre provider currently boasts five data centre sites with 1.4 million square feet of gross floor area (GFA) to house all of its customers' racks.
It's the number one market share in Hong Kong. And luckily, when Raymond first signed on, SUNeVision was in the process of acquiring even more land for future expansion.
"We acquired a piece of land in early 2018 in Tsuen Wan as our sixth site. And the whole team had been paying attention for a while to another site in Tseung Kwan O (TKO), which the Hong Kong government has dedicated for high-tier data centre use," he recalls.
"When the government opened up tender of this site, we deep dived into it, brainstorming all the ways we could use the site. We had to strategise and think ahead about future technology trends, upcoming customers' demands and how we could build on it."
Raymond and his team spent weeks coming up with the best plan to utilise the space most efficiently. And it paid off; they won the bid at the end of 2018.
"It was very exciting to get this big site with approximately 1.2 million square feet GFA as our seventh site in Hong Kong," he says.
"It laid out our next few years in a really bright light because, as a data centre provider, we need inventory pipeline. Our major customers, especially the cloud customers, need big space, and they want to ensure that even though we have the space now, that we'll also have it in the future. We're basically doubling our total GFA in Hong Kong to 2.8 million square feet when the two new sites open in phases starting 2022. Having this secure future capacity pipeline is key to helping us sustain our winning position in the market."
Technology leader
When in a tech-heavy field, it's vital to be a leader in innovation. That's why Raymond is focused on continual technological improvement and ecosystem advancement. "We are in the digital age and we are a data centre provider. So we are right in the centre stage, serving all the digital needs of various customers, whether they're the traditional legacy customer transforming themselves into the new world or disruptive new economy players," he says.
"Being the centre of the digital infrastructure, as the heart of the entire digital economy, we also need to catch up on our own technological advancements."
These technological advancements are absolutely key to helping SUNeVision better serve its customers in this rapidly evolving digital environment. "Twenty years ago, the data centre industry was more like real estate play," Raymond explains.
I want to ensure that i am building an organisation that is not just winning today but winning in the future as well.
"Data centres had the real estate and rented out the space to their customers to put their racks. End of story. Nowadays, however, all of these new economy players don't want to just store their racks with us, they also want to connect to the rest of the world. So our data centres must enable that."
Since connectivity is so key, SUNeVision is in the process of launching its own cloud exchange platform called SUNeVision Cloud eXchange (SCX). "On top of our physical cross connect, this will allow customers to connect through virtual cross connects. This lets our customers connect with each other from their desktops remotely, which will be a lot faster and a lot easier."
Over the past two years, Raymond has also worked with his team to revamp their entire operations. "We migrated to different cloud SaaS services such as Microsoft Office 365, Salesforce.com, and ServiceNow. All these are helping us to be more agile, and improve our internal capabilities to ensure we provide a better class of service and product to our customers."
Data's evolution has also forced SUNeVision to stay on top of innovation. "Nowadays, applications require data in a more seamless manner," he explains.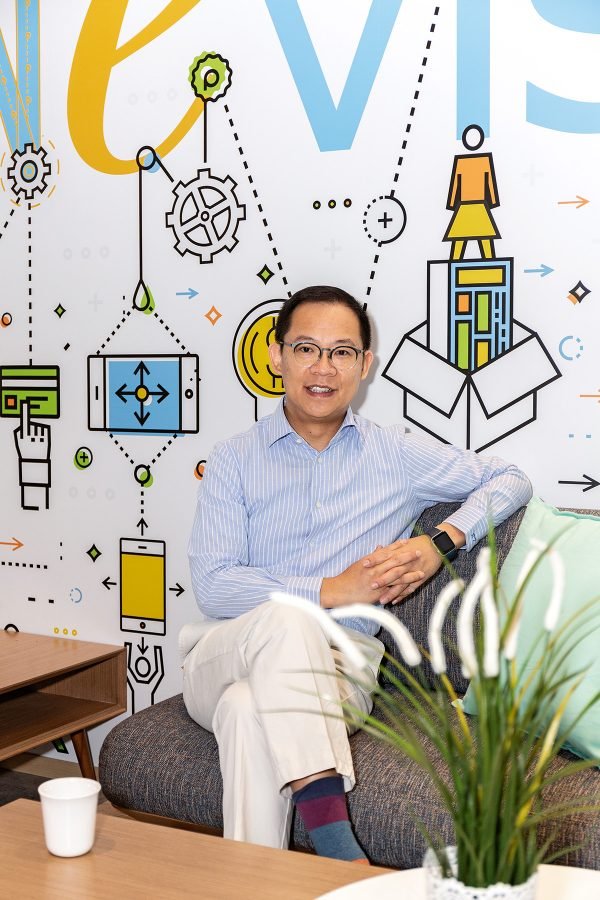 "Data is not just storing something remotely that's accessed once in a while. It's actually more and more application driven, especially with 5G launching, and data and analytics gathered on the spot from customers in real time. So we cannot be late. It has to be seamless and with low latency."
And as far as the ecosystem goes, Raymond says it continually needs tending to and strengthening. "We continue to enrich this ecosystem by bringing all the key stakeholders in the ecosystem," he says.
"Historically, we have a lot of telcos, a lot of banks and large enterprises coming to us. In the past few years, we started getting all the major cloud companies from the US and China too. There are also a lot of new economy players, including video streaming players, fintech and gaming companies, worldwide and local, who want to place their important racks with us. They join our ecosystem to connect to everyone else. It's another thing we are fixated on continually strengthening."
However, to stay ahead, it's vital for SUNeVision to keep evolving and learning. For this, the company looks to other data centres across the globe for inspiration. "We really need to push the envelope and futureproof our business," he stresses.
"We reach out to all our customers and partners around the world, asking them to teach us so we can better serve them in Hong Kong. We also work with our vendors and designers and push them to the limit."
Raymond says this industry is "amazing" because its success lies in these competing data centres working and sharing together. "While we are competing, we are also cooperating because no single player can win it all," he says.
"People in this industry are very intellectual and want to build a better world. As a result, they are very open and like to work with us because, from a connectivity point of view, their customers want to come here to Asia to connect and vice versa. We also share our insights with them. We call it 'coopetition'."
We really need to push the envelope and futureproof our business.
In order to operate and create the data centre of the future, partnerships are vital. "We cannot do it all by ourselves, so we work with partners," Raymond says.
"Data centres use a lot of power, especially these days because customers are using super computers that need a lot of electricity to power them up. As a result, when we build a data centre, we work very closely with the power company."
This close partnership is helping SUNeVision evolve into a more earth-friendly business. "We're starting to use renewable energy provided by our strategic power company here in Hong Kong called China Light and Power, CLP," Raymond shares.
"We recently confirmed with them to start our first batch of renewal energy for ourselves and also for our customers. We want to contribute to society, to our community, to the world, to a sustainable future and play our part."
A connected culture
It's easy to jot down a set of company values and follow them when things are all fine and dandy. It's quite another to stay in line with those same values in crisis mode. But when COVID-19 hit, SUNeVision didn't so much as flinch.
"We walk our talk," Raymond says. "We really care for our employees, which is demonstrated by the recent tragic COVID-19 crisis everywhere. We provided flexible working hours as much as we were able to and helped procure the necessities like masks and other essentials for our staff.
This helped focus their minds enough to deliver at work, knowing they and their families would be taken care of." In turn, the team at SUNeVision was better able to take care of customers near and far.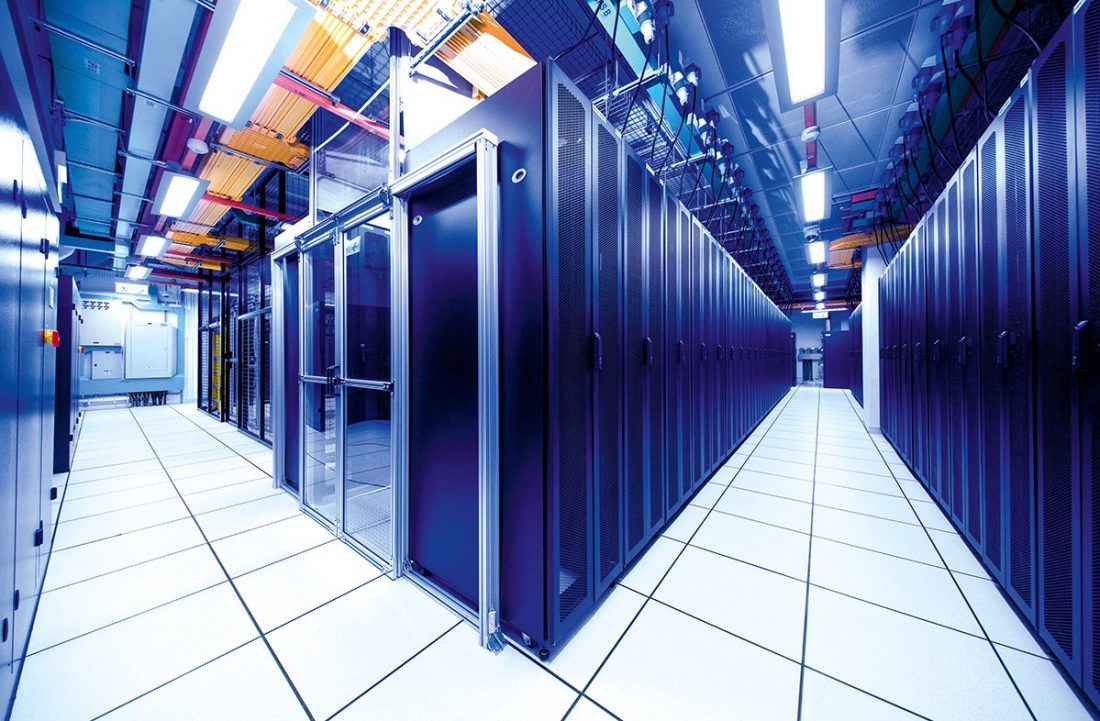 Many global customers used to come to Hong Kong routinely, but with international flights suddenly cancelled, they were no longer able to. Instead, they had to rely on the team at SUNeVision to support them.
"We started providing extra remote hand services on top of our original scope to help our customers," he shares. "They've really appreciated it. And it's all thanks to our dedicated staff who, even in a crisis like this, have been so committed."
Since he came on board, Raymond has been focused on strengthening the team culture. "Immediately after I joined, we moved to our current office," he says. "The new office design encourages collaboration. It has coffee corners and rest areas so people can meet and mingle. There's even a Nintendo Switch in there for employees to play on breaks."
Raymond knows he has a strong team. But that strength has the ability to grow exponentially if people are placed in their best positions. It's an idea his friend and mentor Steve Smith, Equinix's former CEO, introduced to him.
"He said to me, 'You're the bus driver and you need to put the right people in the right seat on your bus,'" Raymond recalls. "I believe in that. I want to make sure I put my team in the right positions and reward them with an enjoyable, open-minded environment. It's important to groom our talent, build the right team culture and ensure we are a high-performing team in order to deliver all of our strategic goals."
And, while running a data centre company is a big, ever-evolving task with a lot of moving pieces, Raymond is up for the challenge. "I feel excited about the business and privileged to have been given the opportunity to run it at this exciting point in time in the digital age," he says.
"Obviously, there are a lot of changes we need to implement and a lot of tough decisions to make every day, but like the old Chinese saying says, 'every 1,000-mile journey begins with that first step'. I always encourage myself and my team members and colleagues to be forward looking and know they can always make a difference just by starting today."
Proudly supported by: