Perhaps that's why all are currently growing at an impressive rate, defying the barrage of setbacks that the past year has thrown at them. When The CEO Magazine last spoke to Avin towards the end of 2019, the world had no clue what lay in store.
He was bullish about the outlook, laying out plans to have 200 branches operating across the Philippines by the end of 2020. So how did those plans work out?
"I'm happy to share with you that we now have more than 230 branches operating nationwide under the Fredley Group of Companies," he reveals. The Group expanded its portfolio too, adding French brands Maison Kitsuné and Café Kitsuné, and acquiring 100% of shares in its existing brands New York Fries & Dips and Liang Crispy Rolls.
That's not to say that it has been easy, however. Avin admits the year has been a wild ride. "Business is doing well but, of course, not as good as we all expected," he says of COVID-19's impact.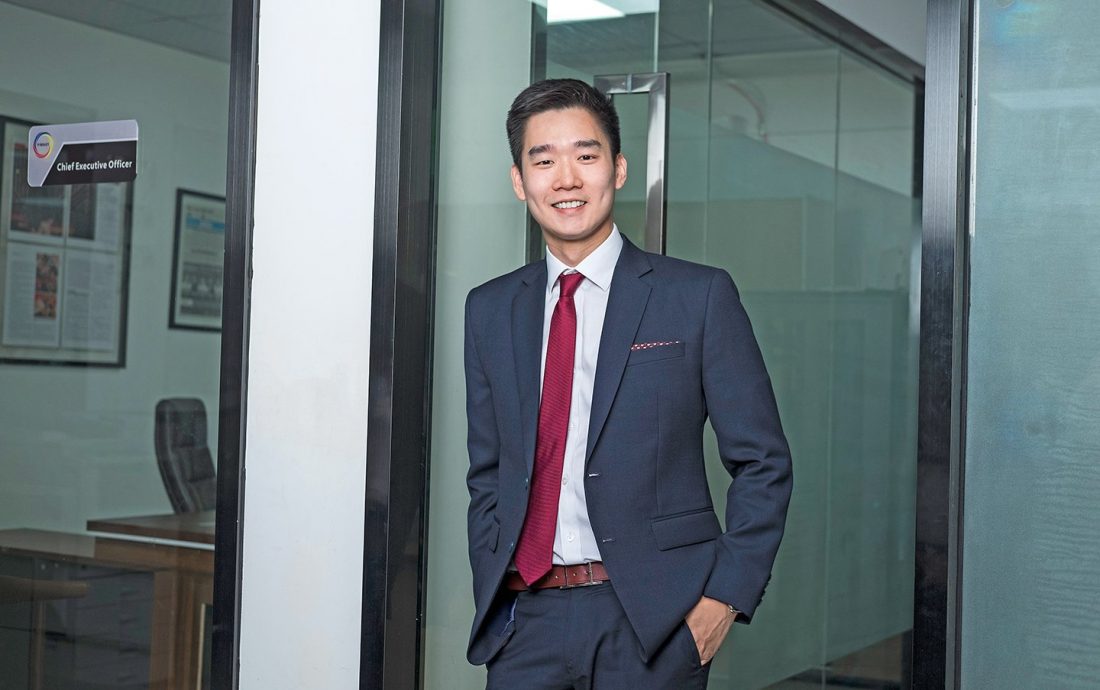 "During the pandemic, all of our branches had no choice but to close down according to the government restrictions. We opened after a few months during the general community quarantine." Thinking on his feet as always, Avin came up with a number of new initiatives to help both the business and its customers adapt to the "new normal".
For example, Fredley's Macao Imperial Tea brand launched One Litre of Happiness, upsizing its drinks from 700 millilitres to help cheer people up. "We wanted to give people that sense of normalcy during this difficult time. We made sure that the promotion was available for takeaway and delivery so they could enjoy the drink in the comfort of their own home without having to go out because of the pandemic," he explains.
"And it did so well; sales jumped more than 300% during that One Litre of Happiness promo period." The launch of Nabe On-The-Go and Mitasu Grill-ToGo let customers enjoy hotpot and yakiniku at home using portable hotpots and grills.
"We adapted to the new normal by coming up with all these creative ideas because we know that dining out right now has so many restrictions," Avin says. Fredley also launched a new e-store, which incorporated all nine brands in the Group, enabling customers to order online and have their food delivered to their house on the same day.
When all of the stores closed down during lockdown, 100% of sales were generated by the e-store. They stayed strong throughout the remainder of the pandemic restrictions, helping keep sales to 80% of pre-pandemic levels.
We wanted to give people that sense of normalcy during this difficult time.
"We worked with a lot of influencers so it worked really well," Avin explains, adding that influencers will continue to be a cornerstone of its digital marketing strategy going forward.
Taking care of the community was also top of mind for Avin, with the company swiftly distributing free meals to frontline workers. "The lockdown was announced on 16 March and as soon as 17 March, we were already distributing food and drinks to the nurses, doctors, police officers, basically everyone on the front lines," he recalls.
It also extended financial aid to its employees and offered work-from-home flexibility. "There were no retrenchments for Fredley Group of Companies," Avin says. "We managed to keep everyone with all the programs we launched."
Now that the worst is hopefully behind us, Fredley is reassessing its priorities. "With the government lifting some of the restrictions, we are shifting our focus back to promoting our dining experience," he says.
"We are now promoting a safe and clean dining experience so our customers have the assurance that we are taking care of their health as well as the health of our employees." Avin is determined to continue innovating with the aim of securing Fredley's position as a "game-changer" in the food service industry.
"Innovation is really important because, for all your brands to be top of mind for your customers, it's very important that you launch new things once in a while. You have to make sure that your brands are exciting so people keep patronising your products," he stresses.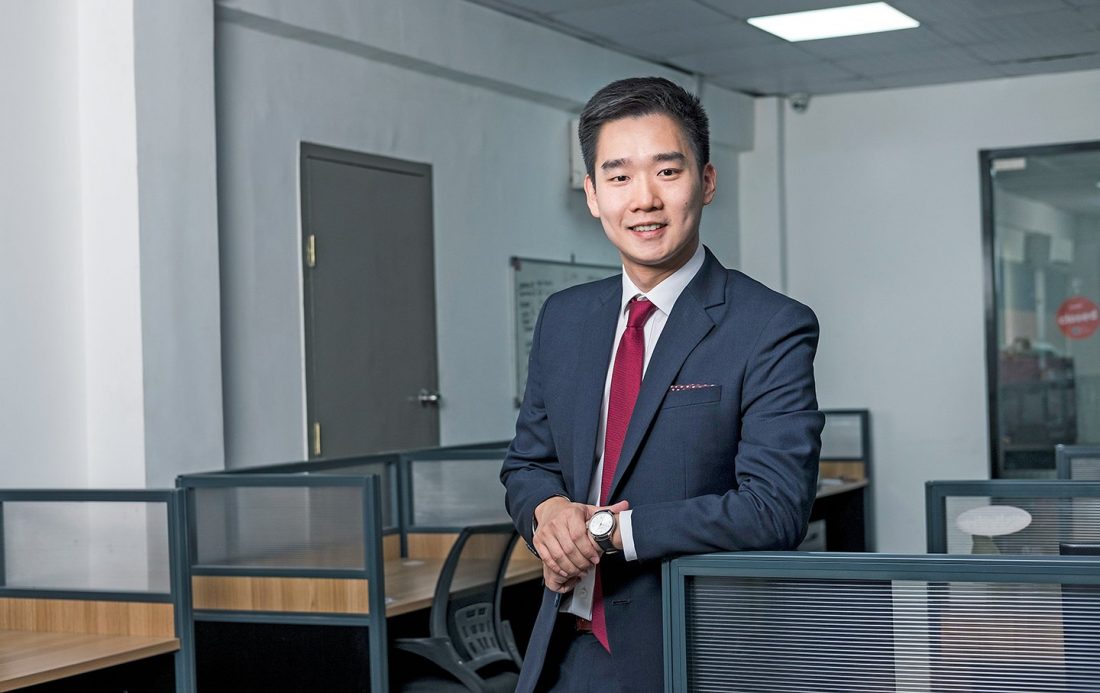 Coming up with creative ideas is a constant challenge, particularly when it comes to Macao Imperial Tea, the company's top-performing brand with the largest number of stores. "It is considered the number one milk tea player in the industry, so the challenge is, how are we going to stay in the number one spot?" Avin muses.
"There are a lot of things that we need to do to change the game, to change how people think about milk tea – we have to be creative about it." As well as the importance of embracing digital and innovation, another big lesson from the pandemic was around cashless payments, with recent events shining a light on the nation's lack of preparedness in that area, according to Avin.
"The pandemic pushed the Philippine economy to go cashless," he says. "Everyone had to learn how to do it, how to shift to cashless payments and to actually adapt." Avin also took the opportunity to take a long, hard look at the Fredley culture.
"In terms of people, I believe that empowering your people is very important in order for the business to grow," he reflects. "You have to give them that opportunity to make major decisions, even if they make mistakes, so the company can grow."
The next year will see Fredley build up the two new Kitsuné brands and consolidate New York Fries & Dips and Liang Crispy Rolls in the market with the new freedoms that 100% ownership allows. The Group is targeting 300 outlets by the end of this year – an ambitious target. But if Avin has proved anything by now, it is that anything is possible.
Proudly supported by: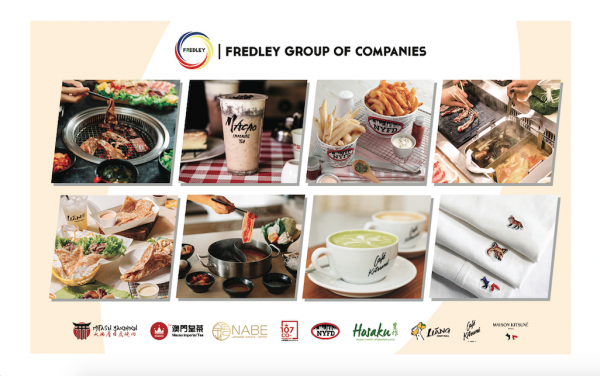 Fredley
摄影:Jasper Salceda