"I can't think of any highlights worth noting." Pressed a little further, Yongfeng concedes that he has, in fact, played an instrumental role in some big company milestones. "During my years working in senior management in Xiamen C&D Inc, there are two projects that I'm rather satisfied with," he explains.
"Firstly, I was personally engaged in the risk analysis and risk-control system of the integrated supply chain service, which remains a competitive advantage for the company. I was also involved in the development of LIFT supply chain services, which has created a unique brand identity and market positioning for the business."
Three core tasks of LIFT supply chain services are integrating resources, planning solutions and running services. The name LIFT is an acronym for logistics, information, finance and trading.
Based on these essential services of supply chain operations, Xiamen C&D Inc integrates five major resources: logistics, information, finance, commodity and the market, while planning supply chain solutions and providing operation service for customers.
Xiamen C&D Inc was established in 1998, but its roots extend back to 1980 when its parent company, C&D Corporation, was founded. The China-based enterprise's operations are focused on two main sectors – integrated supply chain management services and real estate development.
The company's supply chain operation services operate in more than 170 countries and across a wide range of industries, including metal materials, pulp and paper, agriculture, automotive, mineral, energy, chemical, mechanical, electrical, textiles and food.
Meanwhile, Xiamen C&D Inc's real estate brands, C&D Realty and Lianfa Group, have developed properties in more than 30 Chinese cities.
The rise of digitisation and the ever-changing global economy means that supply chain management is rapidly evolving and more in demand than ever before. This presents Xiamen C&D Inc with ongoing challenges, as well as opportunities.
"One thing that the company has been focusing on over the past few years is developing a structure to promote innovation and creativity," Yongfeng says.
"We believe innovation is critical to the success of the company, not for the purpose of maintaining the leading position within the industry, but for the fear of falling behind time. Innovation is the key to maintaining Xiamen C&D Inc's leading position."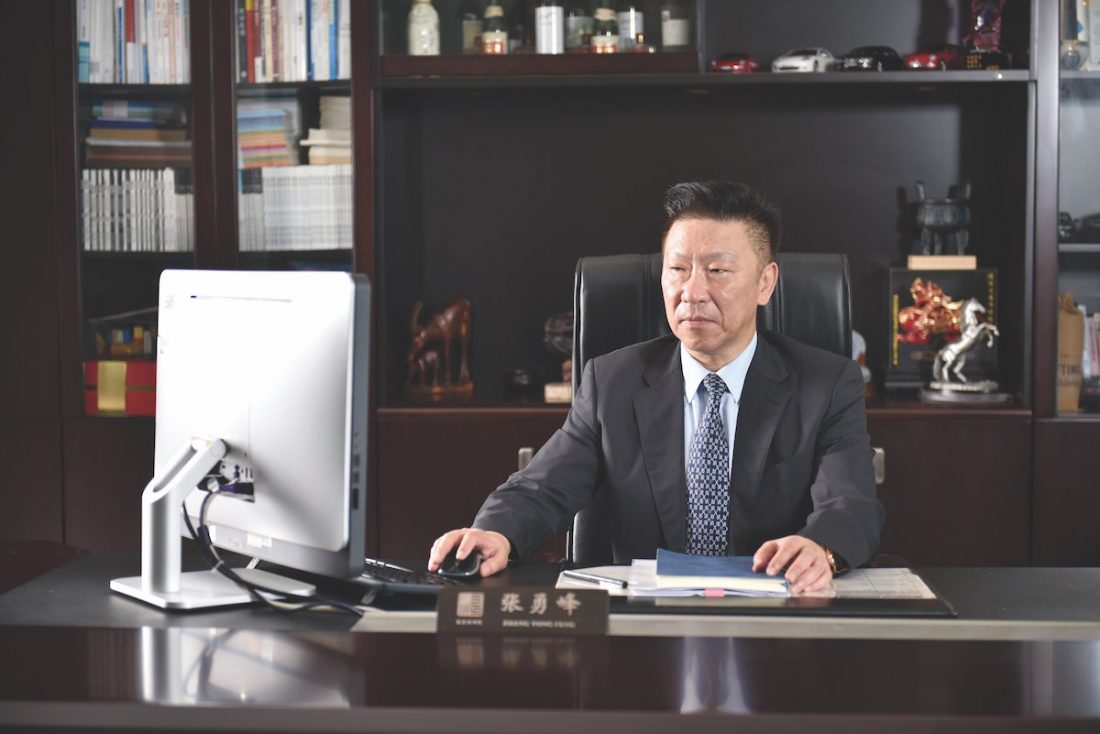 Launched in October 2018, LIFT supply chain services aims to "LIFT the value" of Xiamen C&D Inc. This echoes the brand's core value – "supply chain value adding" – and conveys the company's commitment to its promise of "no value added, no service".
Xiamen C&D Inc puts its customers at the centre of everything they do. The company aims to provide consumers with differentiated and personalised services, allowing them to gain value-added benefits and reassurance. "Our business philosophy is to ensure the best experience for our customers," Yongfeng confirms.
The company also prides itself on establishing mutually beneficial relationships with its vast number of suppliers. "This is the basic principle we uphold in our business relationships with our partners," Yongfeng says. "Over the years, we have established many valuable partnerships, which present business opportunities and promote stable growth."
Yongfeng says one of his biggest challenges as Chairman of the Board of Xiamen C&D Inc is planning for future business expansion, particularly due to the conflicts of interest between various stakeholders, including employees, shareholders and management.
He says striking a balance between risk management and business development is also difficult. "Plans for new market penetration and vertical expansion look positive," he notes.
"From the sales perspective, there's an opportunity to attract more customers; while from the business operations aspect, there's room for creativity and innovation. As for the product line, there are many more industries we can penetrate. And from the prospect of market demand, we can offer many more services to different customers."
A firm believer in assessing the risk before making major decisions, Yongfeng likes to weigh up all the pros and cons. "Before undertaking any business project, it's important to first consider the rationality, whether it is from the customer perspective, the value we bring to the table, profit generation, logistic flow or legalities," he says.
"Conducting a thorough analysis and assessment before sealing the deal is crucial."
Yongfeng describes his leadership philosophy this way: "Be considerate of human nature, following the trend of the times. Be flexible in moderation and be united in knowledge and action." He admits people management also presents a challenge.
"How to inspire and motivate employees remains one of the toughest tasks for all organisations," he says. "Over the past few years, however, I have successfully improved our employee performance appraisal program to promote staff recognition in the workplace."
Proudly supported by: