In fact, some businesses are not only surviving – they're thriving. Case in point: reputable aircraft lessor Chinese Aircraft Leasing Corporation (CALC) has somehow managed to not only stay relevant during this challenging time, but also to flourish.
"We are still growing," CALC Founder and CEO Mike Poon reveals. "Handling downturns is challenging, but we are well prepared for that. I set up the company in 2006 as the first operating aircraft lessor in China, so we already knew how to fully mitigate and handle a pandemic crisis.
While this year has imposed an extremely terrible situation on the whole aviation market, we know that in order to overcome these challenges, we have to be clear on our vision. Since day one, we've wanted to be a full-value aircraft lessor provider that can provide a total solution for the airlines.
"With this kind of vision, business model and a team that understands what we're trying to achieve, even if there's a lot of challenges, we can survive and even pick up market share. The aviation industry will come back, and we will continue to enjoy the long-term growth of the market."
Before starting the business, Mike saw the industry need for a new kind of leasing model. So, in a fast-growing market, he provided a solution that would forever change the aviation industry.
CALC holds a leading position in the industry, coming in as one of the top six global lessors in 2019 by Airfinance Journal – one of the most prestigious publications in the worldwide aviation industry.
"It was a game-changer," he says. "Our model is focused on ensuring that the aircraft value is protected and that the aircraft fleet can continually generate cashflow, even in a downturn or upturn.
"Because of this, we are very focused on the aircraft type – roughly 94% of our aircraft is the most popular and in-demand, narrow-body style. Additionally, we're also very selective. Currently, more than half of our clients are in Chinese state-owned airlines; the others are in high-quality overseas airlines on prime routes."
Thanks to his vision, CALC has established itself as a full value-chain aircraft solutions provider for the global aviation industry. Its main two business areas comprise aircraft leasing, and retired aircraft disassembling and recycling.
Our business model, which offers a very stress-free, turnkey solution for airlines, will be even more welcomed after the pandemic.
Its capabilities include regular operations like aircraft operating, leasing, purchase and leaseback, and structured financing, as well as value-added services such as fleet planning, fleet upgrade, aircraft disassembling and component sales.
Basically, it's a thriving global aviation ecosystem. Being a key player in this ecosystem with a diversified portfolio is just another way CALC remains profitable, despite uncertain times. "A lot of industry players only focus on one part; they might buy the aircraft and lease to the airline, and then only get the lease revenue," Mike explains.
"We understand aircraft. Therefore, we can generate value from our full-value aircraft chain." Moving forward, Mike plans to ramp up the promotion of CALC and its unique capabilities.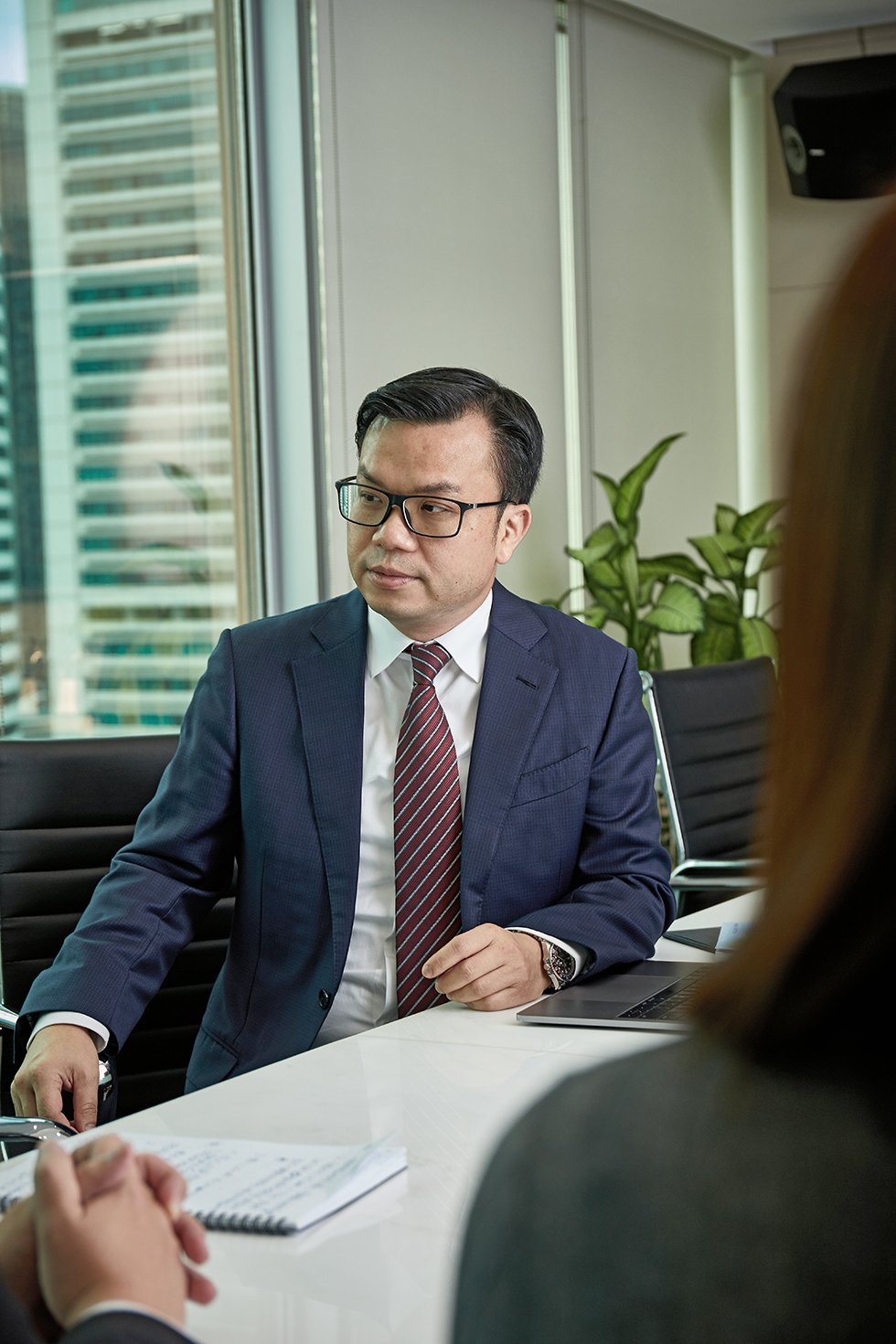 "Our business model, which offers a very stress-free, turnkey solution for airlines, will be even more welcomed after the pandemic," he says.
"After the crisis, they will want to focus on a newer model and more popular aircraft. And they need partners with capital resources to be spent on aircraft assets. So this is a good opportunity for CALC to help with the planning of the whole fleet for these airlines. They need an ongoing partner like us to help them run their businesses in a very efficient, cost-effective way, especially during this downturn."
Of course, none of CALC's success would be possible without the team of aviation enthusiasts behind the scenes, working hard day in, day out towards realising the company's mission. "We have two cultures," Mike says.
"The first is aviation passion. We like it, we love it, and we know and understand how to take care of the aircraft and make it generate value.
"The second is innovation; it is in our DNA. Everyone in the company is always innovating, whether that's in terms of solutions or as a matter of best serving our clients in China and globally. We're the pioneer of aircraft financing products in China and beyond. We believe aircraft can link people from different cultures. We can be a much better and more global world with more flying."
摄影:KaChick